Delegation to Lesotho

News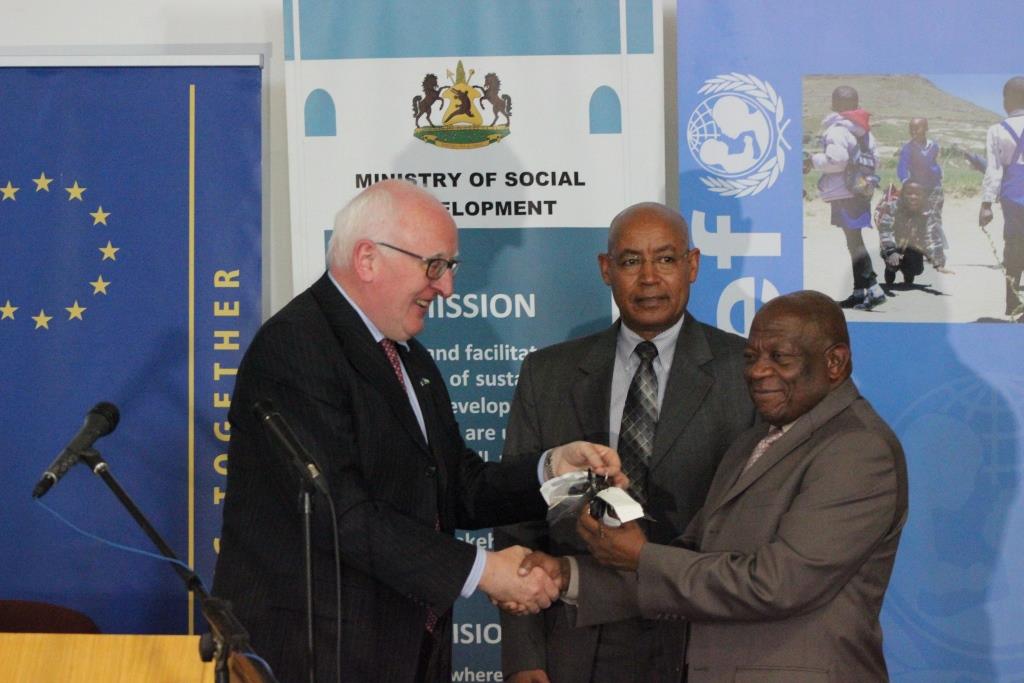 On Tuesday 12 May, EU Ambassador Michael Doyle, on behalf of the EU Delegation in Lesotho, handed over to the Ministry of Social Development ten vehicles and 34 motorbikes to support the implementation of the Social Protection programme in all ten Districts of Lesotho.
EU Statement by the Spokesperson to High Representative/Vice-President Federica Mogherini on the 28 February 2015 National Assembly Elections in Lesotho, as released today in Brussels.
All news
Working together in Lesotho
In order to mitigate the impact of soaring food and agricultural input prices, the EU provided €4 million through FAO in Lesotho to support vulnerable, food insecure farming households. 36 300 households received quality agricultural supplies.
More...

Top News from the European Union