Delegation to Lesotho

News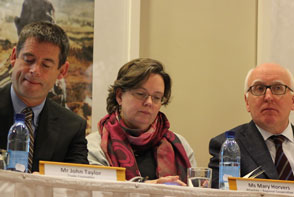 The European Union Delegation held on Wednesday 5 August 2015 an information seminar on the trade opportunities for Lesotho under the SADC-EU 'Economic Partnership Agreement' (EPA). The parties to the SADC-EU EPA are the European Union, Lesotho, Botswana, Mozambique, South Africa and Swaziland. The seminar provided information to Basotho about the future EPA and export opportunities to the EU.
All news
Working together in Lesotho
In order to mitigate the impact of soaring food and agricultural input prices, the EU provided €4 million through FAO in Lesotho to support vulnerable, food insecure farming households. 36 300 households received quality agricultural supplies.
More...

Top News from the European Union