Delegation to Lesotho

News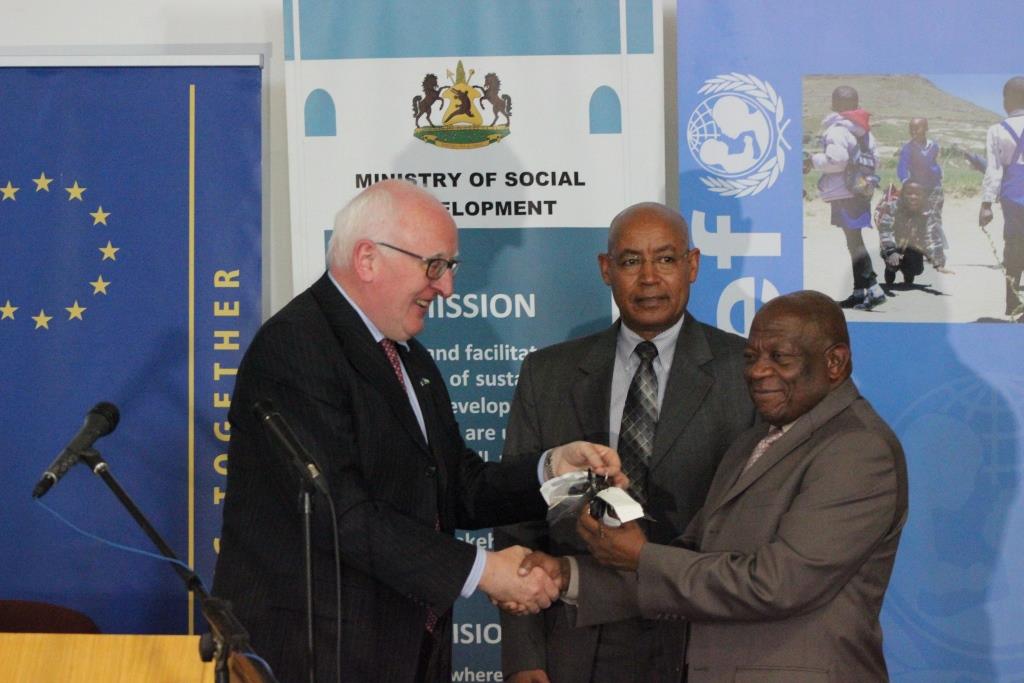 On Tuesday 12 May, EU Ambassador Michael Doyle, on behalf of the EU Delegation in Lesotho, handed over to the Ministry of Social Development ten vehicles and 34 motorbikes to support the implementation of the Social Protection programme in all ten Districts of Lesotho.
All news
Working together in Lesotho
In order to mitigate the impact of soaring food and agricultural input prices, the EU provided €4 million through FAO in Lesotho to support vulnerable, food insecure farming households. 36 300 households received quality agricultural supplies.
More...

Top News from the European Union
European Commission - Fact Sheet Addis Ababa Brussels, 06 July 2015 The context of the conference: the post-2015 agenda From 13 to 16 July 2015 the international community will gather in Addis Ababa for the Third International Conference on Financing for Development.
03/07/15 - CSDP Partners Day

More than one hundred participants from 52 non-EU partner countries and international organisations, including 13 Ambassadors, gathered today at an EEAS seminar on the perspectives for the Common Security and Defence Policy (CSDP) following the European Council of 25 and 26 June 2015. It was second such annual outreach event with EU partners on CSDP.

01/07/15 - 15/07/15 - Spokesperson/Communication Adviser

The EEAS, Western Balkans Division, requests EU Member States and European Institutions to second experts or support the advertisement for contract regime to the following available positions with the EUSR Support Team in Kosovo, according to the described requirements and profiles:

01/07/15 - EUCAP Nestor Head of Mission meets Somalia's President [315 KB]
All news