Delegation to Lesotho

News
EU Statement by the Spokesperson to High Representative/Vice-President Federica Mogherini on the 28 February 2015 National Assembly Elections in Lesotho, as released today in Brussels.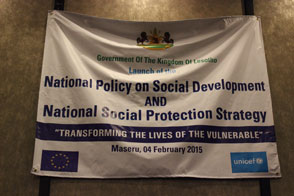 Remarks by H.E . Dr. Michael Doyle, Ambassador and Head of Delegation of the European Union to the Kingdom of Lesotho
All news
Working together in Lesotho
The Southern Africa region suffers from water scarcity, which can generate conflict and political instability. This project contributes to promote regional integration by enhancing common water management.
More...

Top News from the European Union