A warm welcome to our Delegation's website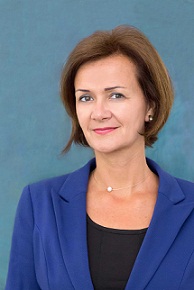 Europe in the World
The European Union represents a unique model of political and economic integration of 28 Member States who have decided to work together for greater peace, security, prosperity and stability. The awarding of the 2012 Nobel Peace Prize to the EU has strengthened our determination to pursue these goals. With a population of more than 500 million, the EU is a significant and unique actor on the world stage, the world's number one economy and integrated trade block, the biggest aid donor and a major high-tech hub. We see the world as increasingly connected, increasingly inter-dependent; and we reach out to our partners to build consensus on areas of mutual interest.
With the entry into force of the Lisbon Treaty, the institutions of the EU have undergone great changes. Since 1 January 2011, the European External Action Service, established by Catherine Ashton, High Representative of the Union for Foreign Affairs and Security Policy (2009 – 2014), has become a reality, marking a new beginning for European foreign and security policy.
On 1 November 2014, Federica Mogherini took over as High Representative / Vice-President of the European Commission. The HR/VP background and tasks are described here: http://ec.europa.eu/commission/2014-2019/mogherini_en and http://eeas.europa.eu/top_stories/2014/011114_hr-vp_federica-mogherini_en.htm
EU in Lebanon
The Delegation of the European Union to Lebanon represents the EU and negotiates with the Lebanese authorities on behalf of the EU. Our role is to coordinate locally the action of the EU and the 25 Member States accredited to Lebanon (http://europa.eu/about-eu/countries/member-countries/index_en.htm). In practice, this means that we are more involved in bringing a unified and consistent European voice in our engagement with all people living in Lebanon.
Lebanon is one of the key strategic partners and neighbours of the EU. Improving political, socio-economic and people-to-people ties is, in a stable and secure environment, the EU's main goal in Lebanon. Since 1977, we have been working together with the President, the Parliament and the Government, with civil society, local authorities and the private sector to advance our partnership in supporting the necessary reforms in the country and strengthening capacities of public institutions. We believe in investing in people, in particular in youth, and we directly support on-going efforts to improve good governance, rule of law and fundamental rights, security, education, energy, environment, agriculture, health. Our vast financial support acts as a catalyst for the necessary quality infrastructure upgrades to expand to regional markets and to prepare for WTO accession.
The conflict in Syria poses unprecedented challenges for the people living in Lebanon: more efforts are exerted to maintain security in the country, to assist refugees coming from Syria – with 1,196,560 officially registered in April 2015 – to keep the economy in a shape that allows, in particular in the most vulnerable areas of Lebanon, for the much needed economic recovery and growth, job creation and the provision of basic services such as health, education, water, sanitation and solid waste. But to date, the main challenge is to ensure that Lebanon can be fully protected from potentially de-stabilising events in its neighbourhood and that its policy of disassociation as agreed in the Baabda Declaration can be fully implemented. The EU respects Lebanon's national desire to be kept at bay from events in the region, and continues to project its unique message of 'conviviality'. 2015 is the year during which we all work together to nurture this thought and aspiration.
Please do not hesitate to contact our team if you have any comments or questions. Whilst most information is now interactively shared via social media, I invite you to visit our Facebook site https://www.facebook.com/EUDelegationLebanon and follow us via twitter @EUinLebanon or @aneichhorst
Your feedback is very much appreciated as we constantly strive to improve and work towards a positive change for this very special country.
Angelina Eichhorst
Ambassador