Welcome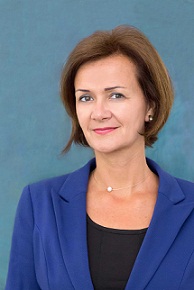 Dear visitors,
It is with great pleasure that I welcome you to the website of the Delegation of the European Union to Lebanon. I hope our site will help you better understand what the European Union is today and what our relationship with Lebanon entails.
The European Union continues to be a work in progress and a unique model of regional integration. We see the world as increasingly connected, increasingly inter-dependent; and we reach out to our partners to build consensus on areas of mutual interest, to foster peace, security and prosperity for our people.
The events unfolding in our southern neighbourhood are of significant proportions. They reflect a transformation process which will have lasting consequences. The changes now underway carry the hope of a better life for the people of the region and for greater respect of human rights, pluralism, rule of law and social justice – universal values that we all share. The EU supports the wish of the people in the region to enjoy the same freedoms that we take as our right. We all have a shared interest in a democratic, prosperous and peaceful Southern Mediterranean.
With the entry into force of the Lisbon Treaty, the Institutions of the EU are undergoing great changes. Since 1 January 2011, the European External Action Service has become a reality, marking a new beginning for European foreign and security policy. The EU Delegation to Lebanon now represents the European Union and negotiates with the Lebanese authorities on behalf of the EU; it also has a role in coordinating locally the action of the EU and its Member States. In practice, this means that we are more involved in bringing a unified and consistent European voice to our partnership with Lebanon.
Lebanon is one of the key strategic partners and neighbours of the European Union. Improving our political, economic, security and people-to-people ties is the Delegation's main goal. We work together with the Government, civil society and the private sector to advance our partnership in supporting the necessary reforms in the country. We believe in investing in people, and directly support ongoing reform efforts in such key areas as education, agriculture, security, good governance and fundamental rights. Our financial support acts also as a catalyst for the necessary infrastructure upgrades.
This website aims to be interactive and at fulfilling your wishes. Please do not hesitate to contact our team if you have any comments or questions. Your feedback is very much appreciated as we constantly strive to improve our services.
Enjoy surfing our website and thank you for your interest.
Angelina Eichhorst
Ambassador