Delegation to Kenya

News
In focus/Events
From 1 October 2014, Kenyan exports to the European Union will fall under the Generalised System of Preferences (GSP) regime, a preferential market access scheme for developing country exporters granted unilaterally by the EU under certain conditions. The table below gives examples of some of the newly-applicable tariffs. Kenyan exports to the EU will again be granted duty-free, quota-free access to EU markets once the negotiations for an Economic Partnership Agreement (EPA) between the EU and the East African Community (EAC) are formally concluded. Table of New Tarriffs

[4 MB]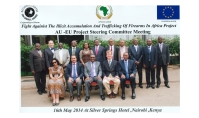 An international meeting was held in Nairobi last Friday (16 May 2014) with participants from across the African continent to discuss ways to step up the fight against the illicit spread and accumulation of small arms and light weapons (SALW). The meeting took place in the context of an international project which is implemented by the Regional Centre on Small Arms in the Great Lakes region and the Horn of Africa (RECSA).......More Information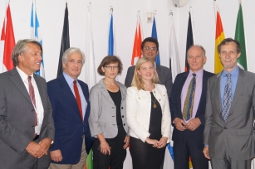 Visit of EU Special Representative to the Horn of African Region, EEAS Managing Director for Africa, Deputy Director-General – DG Development and Co-operation and Member of Cabinet of HR Catherine Ashton on 23 July 2013.
More...

Top News from the European Union
European Commission Brussels, 1 October 2014 Statement "I welcome today's entry into force of the Readmission Agreement between Turkey and the EU. It concludes a long process and represents a significant step forward. Thanks to this agreement it will be possible to swiftly return persons who are irregularly residing on...
All news