Delegation to Kenya

News
The European Union Commissioner for Environment, Maritime Affairs and Fisheries, Karmenu Vella, who is visiting Kenya from 25-27 May 2016 to participate in the second session of the United Nations Environment Assembly (UNEA 2) today visited the Ivory Burning site at the Nairobi National Park, where he met Dr Richard Leakey, Chairman of the Kenya Wildlife Service (KWS).
The European Union Delegation issues the following statement in agreement with the EU Heads of Mission in Kenya. This statement is also jointly issued with the Heads of Mission of the United States of America, Norway, Canada and Australia.
Statement by the Spokespersons of the HR/VP Federica Mogherini, EU Commissioner for International Cooperation and Development, Neven Mimica and EU Commissioner for Humanitarian Aid, Christos Stylianides on the Kenyan Government's decision to close the Dadaab refugee camp
All news
In focus/Events

Luvono, a child rights advocate, shares her experience on the takeover of the European Commission Social Media during the European Week of Action and child protection advocacy efforts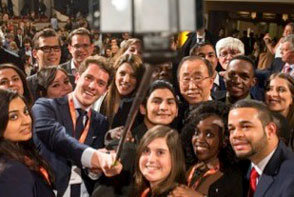 by Ivy Cherop Langat, from NairobiIn July there was a big meeting in Addis Ababa about how to finance development in the future. This is an issue that concerns me. I have seen how development can work for the good in Kenya and sometimes how it falls short of expectations.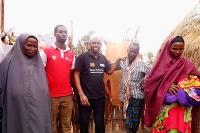 It is 2pm on a bright Saturday afternoon in September in Mandera County in the North Eastern Province of Kenya. The medical team has just concluded a monitoring visit, in partnership with Ministry of Health staff, to supervise and mentor Community Health Workers (CHWs). The visit took place as part of a Reproductive, Maternal and Child Health (RMNCH) project implemented by Save the Children, and funded by the European Union.............
More...

Top News from the European Union