Delegation to Kenya

News
The European Commission and the European Union External Action Service have decided to launch a broad public consultation on the key questions pertaining to the partnership and relations after 2020, between the European Union (EU) and the members of the African, Caribbean and Pacific Group of States (ACP).
In this regard, it is important to take stock of the current Partnership Agreement, to explore the extent to which it remains valid for the future and offers a platform to advance joint interests. A thorough review is needed of the assumptions, on which the partnership is based, of its scope, instruments and ways of working.
The outcomes will form a major component of the analysis and as such contribute to set out policy proposals for the future relationship.
October 5, 2015 – The European Union (EU) will hand over a Ksh 5.9M dormitory to Mazeras Memorial Girls Secondary School, the former Bombolulu Girls Secondary school, in Kwale County. The facility is part of a project which started in 2013, funded by the European Union through the Community Development Trust Fund (CDTF) at a cost of Kshs 5,372,700 , while the Bombolulu community contributed Kshs 599,189 in form of labour and construction materials bringing the total project cost to more than Ksh 5.9M
The new 80-bed dormitory will increase the schools capacity to accommodate more girl students in a safe environment as they pursue their education.
Kitui - October 2nd 2015: The Italian Development Cooperation, the European Union Delegation to Kenya, the County government of Kitui and the National Drought Management Authority (NDMA) have unveiled a project in Kitui County that aims to raise the livelihoods of agro-pastoralists in the arid and semi-arid areas of the county.
All news
In focus/Events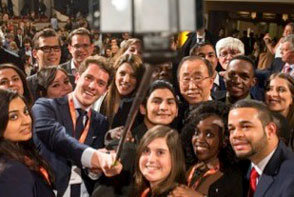 by Ivy Cherop Langat, from NairobiIn July there was a big meeting in Addis Ababa about how to finance development in the future. This is an issue that concerns me. I have seen how development can work for the good in Kenya and sometimes how it falls short of expectations.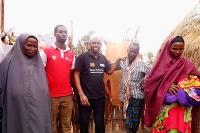 It is 2pm on a bright Saturday afternoon in September in Mandera County in the North Eastern Province of Kenya. The medical team has just concluded a monitoring visit, in partnership with Ministry of Health staff, to supervise and mentor Community Health Workers (CHWs). The visit took place as part of a Reproductive, Maternal and Child Health (RMNCH) project implemented by Save the Children, and funded by the European Union.............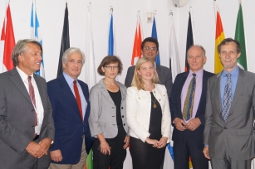 Visit of EU Special Representative to the Horn of African Region, EEAS Managing Director for Africa, Deputy Director-General – DG Development and Co-operation and Member of Cabinet of HR Catherine Ashton on 23 July 2013.
More...

Top News from the European Union
The end-tag for element type "p" must end with a '>' delimiter.
All news