Delegation to Kenya

News
The EU has launched a new project called EU CRIMARIO to tackle cross-border issues in the Indian Ocean by developing regional cooperation and coordination between maritime agencies. This project builds on the success of its predecessor, which led to the signature today of the Mombasa Protocol between Djibouti, Kenya, Tanzania and Yemen, to increase cooperation on maritime security.
All news
In focus/Events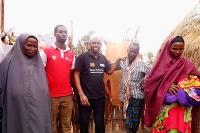 It is 2pm on a bright Saturday afternoon in September in Mandera County in the North Eastern Province of Kenya. The medical team has just concluded a monitoring visit, in partnership with Ministry of Health staff, to supervise and mentor Community Health Workers (CHWs). The visit took place as part of a Reproductive, Maternal and Child Health (RMNCH) project implemented by Save the Children, and funded by the European Union.............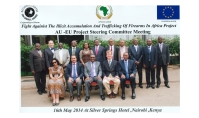 An international meeting was held in Nairobi last Friday (16 May 2014) with participants from across the African continent to discuss ways to step up the fight against the illicit spread and accumulation of small arms and light weapons (SALW). The meeting took place in the context of an international project which is implemented by the Regional Centre on Small Arms in the Great Lakes region and the Horn of Africa (RECSA).......More Information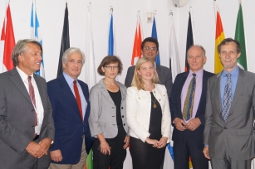 Visit of EU Special Representative to the Horn of African Region, EEAS Managing Director for Africa, Deputy Director-General – DG Development and Co-operation and Member of Cabinet of HR Catherine Ashton on 23 July 2013.
More...

Top News from the European Union
The Council adopted the first legal acts implementing the Joint Comprehensive Plan of Action (JCPOA), the agreement reached on 14 July 2015 in Vienna on the Iranian nuclear issue.
All news