Delegation to Kenya

News
In focus/Events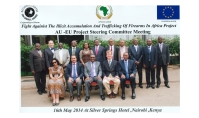 An international meeting was held in Nairobi last Friday (16 May 2014) with participants from across the African continent to discuss ways to step up the fight against the illicit spread and accumulation of small arms and light weapons (SALW). The meeting took place in the context of an international project which is implemented by the Regional Centre on Small Arms in the Great Lakes region and the Horn of Africa (RECSA).......More Information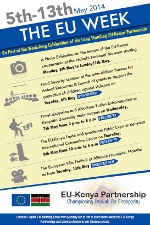 02/05/2014 -
EU Week

[190 KB]

The European Union (EU) Delegation to Kenya will organise a series of events to celebrate its long-standing partnership with Kenya. Events include a photo exhibition, a seminar, a project launch, activities at the Kenyatta University and a trade and investment forum. The annual European Film Festival at the Alliance Française will follow these events.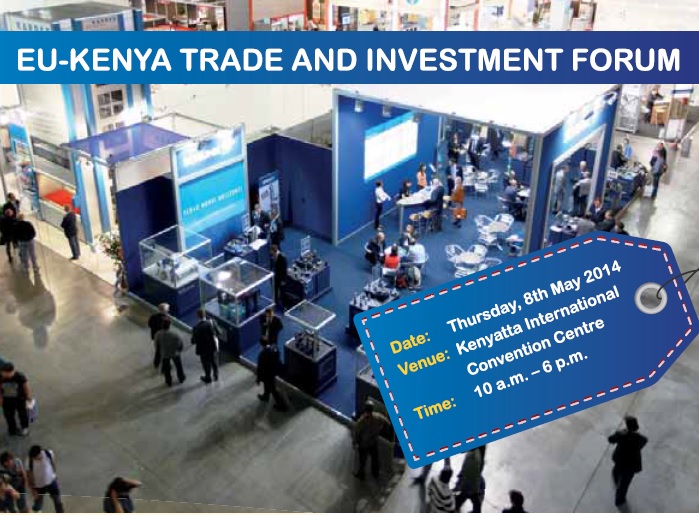 In the framework of the EU-day celebrations, EU Delegation to Kenya is organizing a Trade and Investment Forum on the grounds of Kenyatta Convention Centre on Thursday 8th May. The Forum intends to offer an opportunity to increase the business' visibility through a display on how the company concerned has contributed to employment and skill development, technology transfer and foreign direct investment, increased corporate social responsibility and local community support. European companies active in Kenya are very welcome to attend.
More...

Top News from the European Union
We strongly condemn the outrageous murder of the US journalist James Foley by the Islamic State in Iraq and the Levant. We express our sincere condolences to the family of this distinguished journalist, to his friends and colleagues.This brutal act, like the many other human rights violations which are perpetrated by the Islamic State, denies universally recognized values and rights, including the freedom of press for which Mr Foley had risked his life on several occasions. The EU will continue to promote the safety of journalists in the Middle-East and worldwide.
All news