Delegation to Kenya

News
The European Union, together with the Government of Kenya and its implementing partners today held a public sensitization workshop in Nairobi. The main objective of the workshop was to raise awareness on gains made in strengthening the child protection systems at local and national level and called on stakeholders to strengthen ongoing child protection interventions countrywide.
Nairobi, Kenya: November 19, 2015 ─ The European Union, the Government of Kenya, IFAD and other partners have today made a commitment to improve national food security in the country by increasing production of cereal staples and the income of smallholder farmers to allow them graduate into market-oriented commercial farming.
A two day workshop was organized by the European Union (EU) in Naivasha to provide a platform for knowledge and information sharing by maternal and child health projects that are funded by the EU. The workshop was attended by 64 participants including representatives of NGOs and partners implementing EU funded Maternal and Child Health (MCH) and nutrition projects, Ministry of Health (MOH), UNICEF, FAO, UNFPA, DFID, GIZ, WHO and the First Lady's Beyond Zero Campaign.
Click on the link to read the full report.
All news
In focus/Events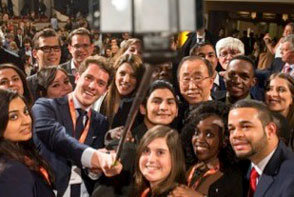 by Ivy Cherop Langat, from NairobiIn July there was a big meeting in Addis Ababa about how to finance development in the future. This is an issue that concerns me. I have seen how development can work for the good in Kenya and sometimes how it falls short of expectations.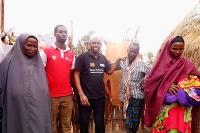 It is 2pm on a bright Saturday afternoon in September in Mandera County in the North Eastern Province of Kenya. The medical team has just concluded a monitoring visit, in partnership with Ministry of Health staff, to supervise and mentor Community Health Workers (CHWs). The visit took place as part of a Reproductive, Maternal and Child Health (RMNCH) project implemented by Save the Children, and funded by the European Union.............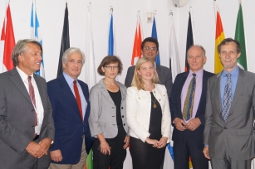 Visit of EU Special Representative to the Horn of African Region, EEAS Managing Director for Africa, Deputy Director-General – DG Development and Co-operation and Member of Cabinet of HR Catherine Ashton on 23 July 2013.
More...

Top News from the European Union