Overview
The European Commission's cooperation with Kazakhstan and other countries in Central Asia is based on a multi-annual regional cooperation strategy which takes the situation and needs of each country into account. The Regional Strategy Paper for Assistance to Central Asia (2007-2013)

foresees an investment of €719 million for regional programmes and country-based projects.
In Kazakhstan, EC cooperation focuses on social and economic development and support for state and administrative reform, while regional programmes prioritize cooperation in the field of energy and transport, environment, education, security and stability.
Since 1991, more than 300 projects amounting to €140 million were funded by the EU to support Kazakhstan directly. For the period of 2011-2013 an annual average of €13 million is foreseen. The biggest share of these funds is allocated to policy advice and technical assistance to the government based on European experience, in sectors jointly identified as priorities.
In addition, the European Commission fosters exchanges with and among institutions whose development is crucial to the establishment of an economically, socially and intellectually thriving democratic society: research institutes, universities, private sector and civil society. Under the Institution Building Partnership Programme (IBPP), the European Initiative for Democracy and Human Rights (EIDHR) and several other thematic programmes such as Investing in People and Environment, European NGOs have teamed up with their Kazakhstani partners to help improve living conditions and promote democracy and human rights.
EC assistance to Kazakhstan and to regional programmes with Kazakhstani participation is divided, according to the six priority areas defined by the European Union and Central Asia: Strategy for a New Partnership

(adopted in 2007), in the following way: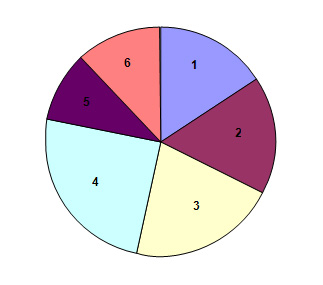 Total: € 531 105 397 *
1. Human Rights, Rule of Law, Good Governance and Democratization: € 83 536 309
2. Investing in the future: Youth and Education: € 89 618 457
3. Promotion of economic development, trade, investment and social development: € 109 880 866
4. Strengthening energy and transport links: € 131 766 778
5. Environmental sustainability and water: € 52 905 656
6. Combating common threats and challenges: € 63 397 330
* All amounts include funds paid and foreseen until 2010 and, where known, until 2013 for programmes in Kazakhstan and regional programmes with participation of Kazakhstan.
The list of projects provides key information on ongoing EU-funded projects.
Case studies give short illustrations of projects, focusing on the results achieved.