Delegation to Jordan

News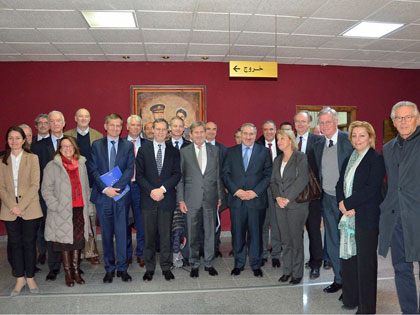 Foreign minister meets heads of EU MENA missions
Deputy Prime Minister and Minister of Foreign and Expatriate Affairs Nasser Judeh on Thursday met with heads of EU missions to Middle East and North African MENA region and reviewed with them the Kingdom's ties with the European Union.
Judeh briefed the envoys, who chose Jordan as the venue for their meeting, on Kingdom's stance towards various regional developments, as well as the Kingdom's efforts to boost security and stability in the Middle East.
He also spoke about the depth of ties between Jordan and the EU, as well as the Kingdom's keenness to further these ties and continue cooperation and coordination on issues of mutual concern and interest.
Judeh told the EU envoys about the burdens being borne by Jordan as a result of hosting large numbers of Syrian refugees, while praising the EU for its support to the Kingdom in this regard.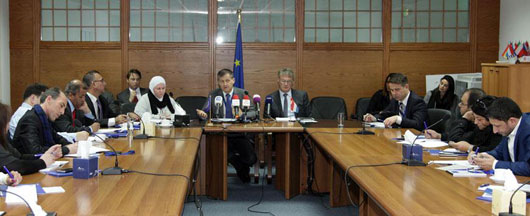 AMMAN — The EU sees Jordan as a principal ally and will continue its support to the refugee-burdened Kingdom especially during this critical conjecture, the union's ambassador to the Kingdom said on Wednesday.
All news
Working together in Jordan
With EU's financial and technical support, the project aims at supporting the creation of a free trade area between Egypt, Jordan, Tunisia and Morocco and promoting economic integration within this area and with the European market.
More...

Top News from the European Union