Delegation to Jamaica, Belize, The Bahamas, Turks and Caicos Islands and Cayman Islands

News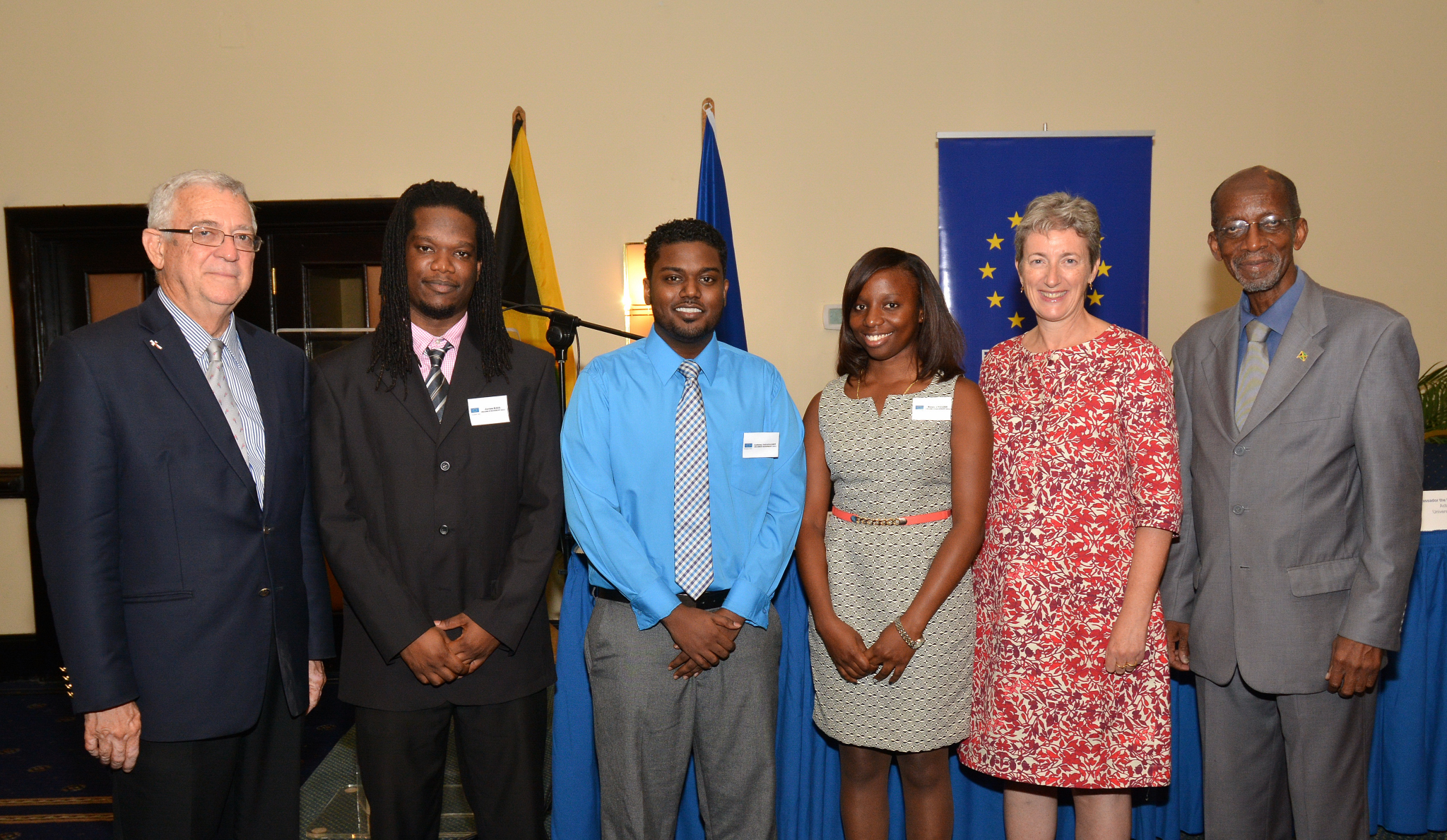 Five Jamaicans have been awarded scholarships under the European Union's Erasmus Mundus programme for 2014. This confirms the positive trend started last year when there was a record six recipients. The recipients were this afternoon honored at a Farewell reception held at the Jamaica Pegasus. The list includes four graduates who will pursue advanced degrees, including one doctoral student who was previously awarded a scholarship under the same programme to pursue her master's study. The fifth recipient is an administrative staff member from the University of the West Indies who will participate in a staff exchange programme which helps to facilitate the development of services offered at the participating institution.
The Delegation of the European Union to Jamaica will sell by Public Auction a used 2005 BMW 520 in working condition. Interested parties can collect a Bid Form from the Delegation's office, at 8 Olivier Road, Kingston 8, from
Tuesday, July 1 to Thursday, July 17, 2014.
"What I'm experiencing now is a wonderful thing; a big big improvement on where we are coming from. I give thanks to the Prime Minister for joining with the European Union to provide this opportunity for us. I am sick and wheelchair bound and look I can move around comfortably in here. Hurricane ah come, I don't have to worry", said 58 year old Ercelyn Black, a former Field Supervisor at the Frome Estate as she sat beaming in her living room in Barham, Westmoreland. Ercelyn is one of 84 beneficiaries who will reside in the new housing units which were constructed at three sites in the parish under the EU supported Sugar Barracks relocation project.
Keys to the new homes were officially handed over this morning at a ceremony in Shrewsberry, Westmoreland which was attended by Prime Minister Portia Simpson Miller, Agriculture Minister Roger Clarke and Charge d'Affaires of the European Union in Jamaica, Jesús Orús Báguena.
All news
Working together in Jamaica
PRP-II focuses on direct and concrete support to the residents living in volatile communities. The programme promotes community based projects where the communities decide what their needs are and put a project together.
More...

Top News from the European Union