Delegation to Jamaica, Belize, The Bahamas, Turks and Caicos Islands and Cayman Islands

News
On August 14th, 2014, the EU disbursed over 11,500,000 € ($1.7 Billion JMD) in grant funds to Jamaica under the Budget Support Programme, Accompanying Measures for Sugars (AMS). This brings overall disbursements to date for Jamaica since January, 2014 to €30.47 Million ($4.51 Billion JMD).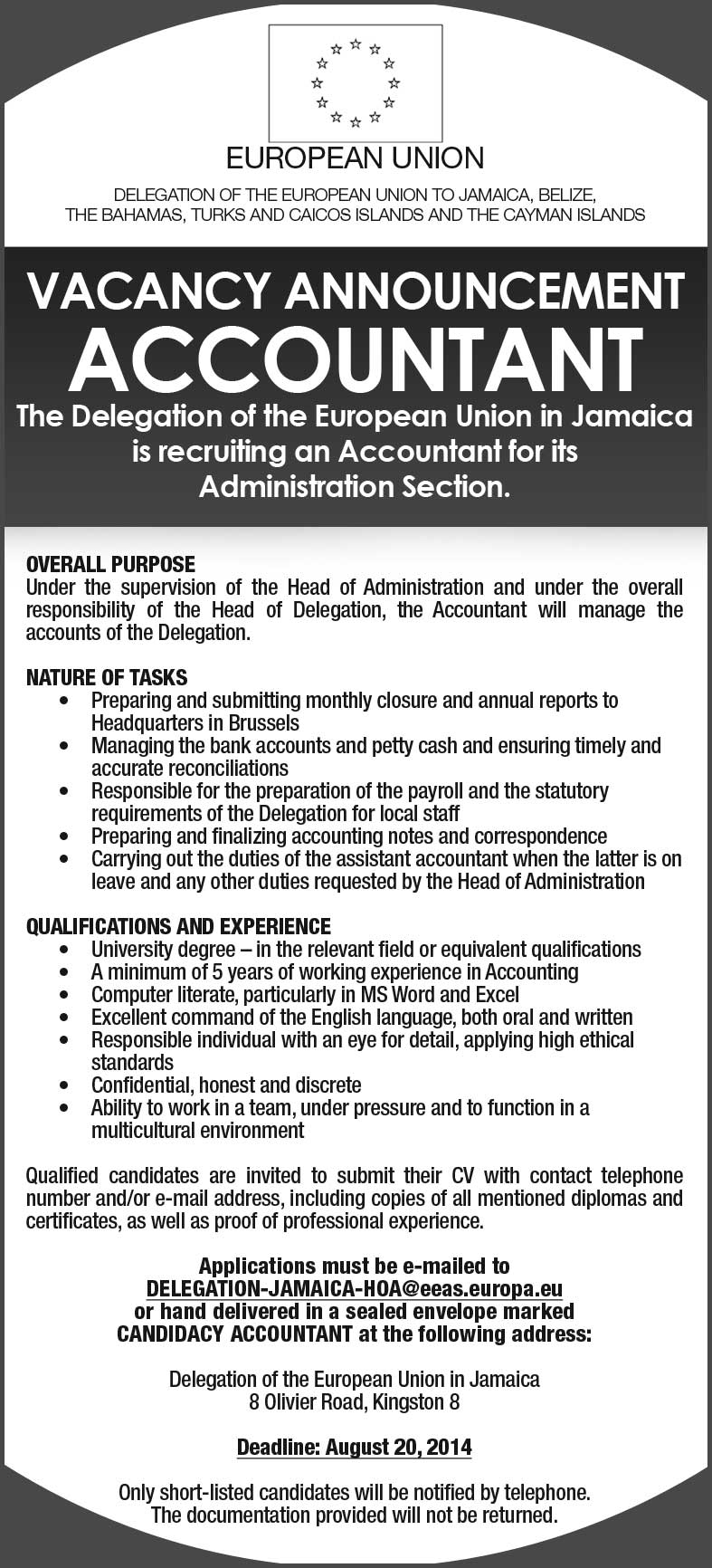 Please click through for the specifics of this vacancy.
Eighty six medical personnel will receive specialized training in the field of Paediatrics, Obstetrics & Gynaecology and Anaesthesia & Intensive Care, Nursing, Neonatology; Obstetric Ultrasound and critical Care over the next three years. The trainings which will be undertaken by the University of the West Indies is part of a comprehensive intervention programme to address challenges which face expectant mothers and new-borns known as the Programme for the Reduction of Maternal and Child Mortality –PROMAC.
All news
Working together in Jamaica
Affordable HIV/AIDS care and support is provided to towns and villages in the four Indian states mostly affected by the disease. The project tackles stigma at a local level and helps to sustain a non-discriminatory schooling environment for children.
More...

Top News from the European Union
Statement by the Spokesperson on the progress in the implementation of freedom of movement arrangement
All news