Delegation to Israel

News
On 8 and 9 February, Envoys of the Middle East Quartet met in Oslo as part of their continued engagement with key regional and international stakeholders.[...]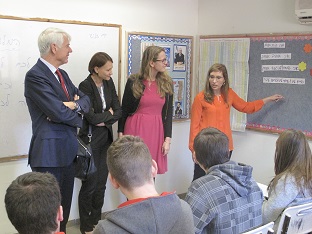 Head of Delegation Ambassador Lars Faaborg-Andersen today visited the Karmiel Absorption Centre as the guest of the Jewish Agency.
All news
Working together in Israel
Euromed Transport aims to improve the operations and the efficiency of the Mediterranean transport system by concentrating its efforts on political reforms, trainings, and political dialogue with the decision makers.
More...

Top News from the European Union