Welcome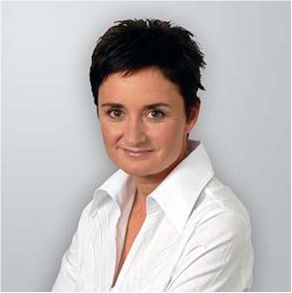 Welcome to the website of the European Union Delegation to Iraq.
The European Union Delegation in Iraq is pleased to represent more than 500 million European citizens in Iraq. We are here in Baghdad to serve the people of Europe and Iraq, and to enhance cooperation between the EU and Iraq.
Europe rose from the ashes of the Second World War and the European Union is now a symbol of peaceful coexistence, people from across the continent. Europe has been unified in diversity and we hope that the EU can serve as a peaceful example for those still trapped in conflicts around the world.
Iraq is now recovering from the great suffering and injustice of the Saddam era, and the years of conflict and terrorism that followed. We believe that we can contribute to the stabilisation of Iraq, to its friendly relations with neighbouring countries and to its full return to the international community.
The European Union has made great efforts to support the development of a strong democracy in Iraq. We supported the organisation and monitoring of the elections and we are now working with the Council of Representatives to strengthen the legislature. Through the activities of the European Union Rule of Law Mission (EUJUST LEX), the EU is working with the Iraqi police, judiciary and prison service to further professionalise the criminal justice system and promote respect for the rule of law and human rights.
Human Rights are central to EU external action, and the EU Delegation is providing extensive support to Iraqi Human Rights Defenders in their efforts to protect fundamental freedoms. As Iraqi society returns to normality, the protection and promotion of human rights will become increasingly important, particularly as concerns women and minorities.
Since 2003, the European Union has provided humanitarian and development aid to Iraq worth more than €1 billion. In addition to our work in the fields of human rights, governance and criminal justice, the EU is focused on supporting the public education and health systems, the water supply network, and public sector reform. The Member States of the European Union, through their bilateral programmes, are also working with the Government of Iraq to help develop basic services and support economic growth.
Iraq is a strategic energy partner for the European Union and we hope that EU-Iraqi ties in energy will continue to strengthen in the years ahead.
Together with the Embassies of the Member States of the European Union, we serve the interests of the European and Iraqi people. We can not do this without your support. Thank you for your interest in, and the work of the European Union Delegation in Iraq.