Delegation to India

News
Working together in India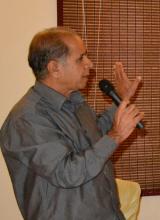 Indian cities are facing issues related to water availability, quality and management. Usually, the planning and implementation of water use is undertaken in silos with little or no interaction between and across sectors.
More...

Top News from the European Union
For candidate countries (Albania, the former Yugoslav Republic of Macedonia, Montenegro, Serbia and Turkey) and potential candidates (Bosnia and Herzegovina and Kosovo), the EU provides both financial and technical support.
All news