EU-India Relations: the New Agenda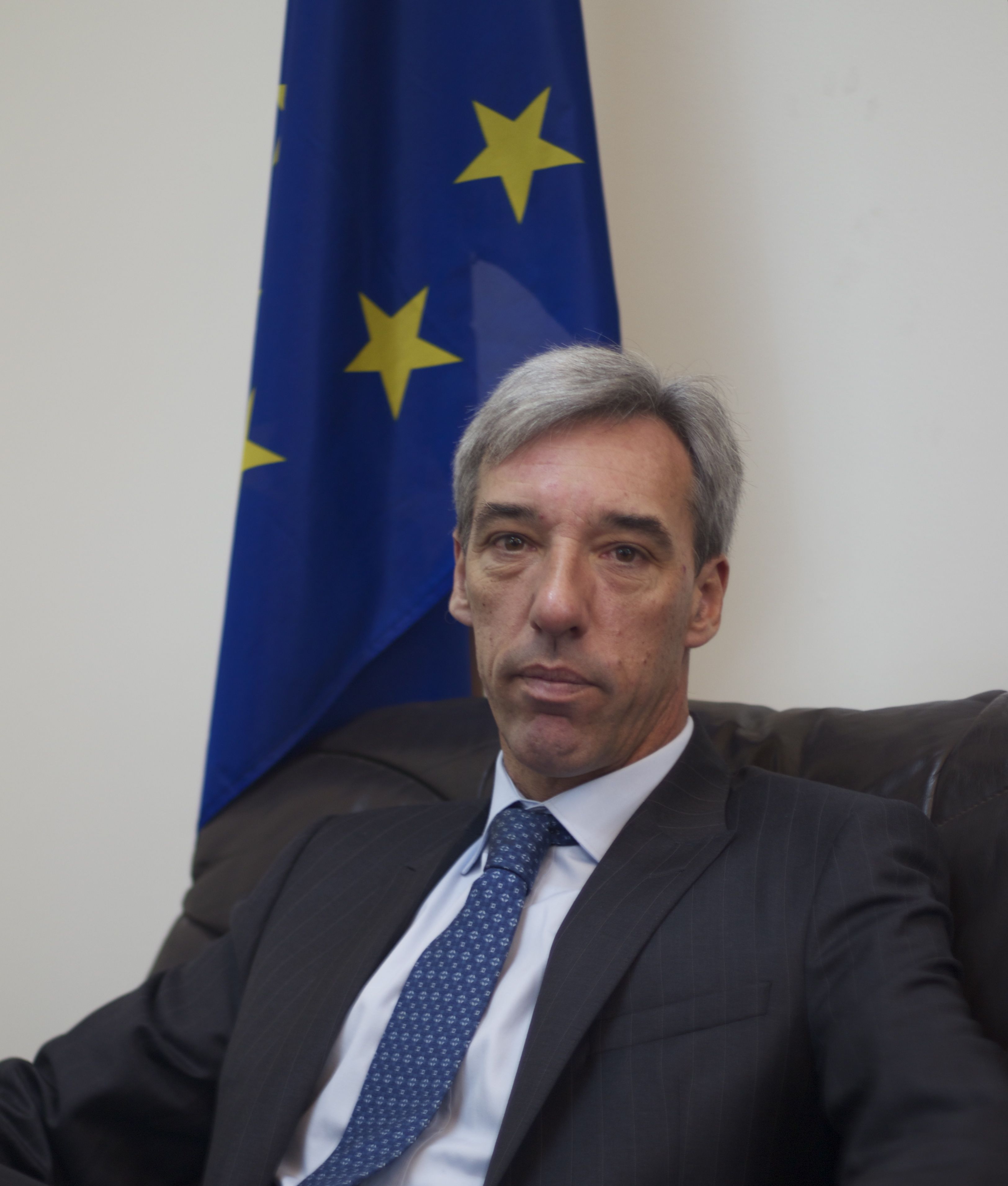 Europe Day, May 9, is always an occasion to think about the historic journey of the European Union, and the new milestones that we add each year. In this past year, there have been several, and the most memorable is of course the award of the 2012 Nobel Peace Prize, for having contributed, over six decades, to the "advancement of peace and reconciliation, democracy and human rights in Europe".
It is wonderful to have achieved that recognition, but it is even more wonderful to feel that once more it has been deserved, and I refer here to the historic agreement reached between Serbia and Kosovo in April of this year. This agreement, for the normalisation of relations between the two neighbours after a bitter war, was mediated by the EU's High Representative for Foreign Affairs, Catherine Ashton, and it represents a remarkable success for her and for the EU's young diplomatic structure, the EEAS. Above all it reminds us of what the EU was at its inception and what it is in its essence: a project for peace.
But what is achieved soon becomes that which is taken for granted. Although Europe is increasingly united, both politically and economically, new challenges have emerged for the EU to address. Many of these are due to the increasingly globalised and integrated nature of the world. An over-leveraged banking and financial services crisis across the Atlantic has caused economic turbulence in the EU and elsewhere; the Arab Spring – fraught with risks as well as possibilities – has caused turmoil in our Mediterranean neighborhood, to which we have had to respond; violence in many countries has provoked humanitarian crises to which we cannot be indifferent; and climate change, caused by rising global emissions of carbon, threatens to spiral out of control, jeopardizing everyone, but especially the poor. Both our citizens and our partners look to us to take a responsible position, and in many cases to show leadership.
The economic difficulties which we have been facing over the past few years have resulted in profound changes in the economic and fiscal governance of the Union as a whole. Policy attention by decision-makers all over the Union have now turned to focus on economic growth, and in particular to employment-generating growth. The solidity of the European economic foundations, the level of education of our workforce and the capacity of our entrepreneurs give us confidence that in due course the European economies will be growing healthily.
But despite these difficulties the EU has remained by far the largest source of development assistance worldwide. It is recommending the integration of development goals such as the MDGs with sustainable development goals as proposed by the Rio+20 Summit so that short-term gains do not undermine long term progress.
Internationally, the EU is providing humanitarian and - where necessary - security assistance in countries such as Mali, Libya, Somalia, Congo, Yemen, Afghanistan and Syria. EU warships in the Gulf of Aden and Indian Ocean escort ships carrying food and frequently assist commercial vessels threatened by armed pirates.
All of these issues resonate in the EU's engagement with India. In this, the 50th year of our relations, our growing strategic partnership encompasses counter-terrorism and energy security; our cooperation includes joint research on themes of interest to both sides, as well as higher education; and we continue to move towards the goal of a Free Trade Agreement which has the potential to increase investments and jobs in both our economies. Together with our Member States, who have similar aims and activities, I am confident of an ever closer partnership with India.
João Cravinho
Ambassador and Head of Delegation