Delegation to Saudi Arabia

News
Today, First Vice-President Frans Timmermans and Justice Commissioner Věra Jourová appointed a coordinator on combating antisemitism and a coordinator on combating anti-Muslim hatred, as announced in the Commission's First Annual Colloquium on Fundamental Rights held in October.
All news
Events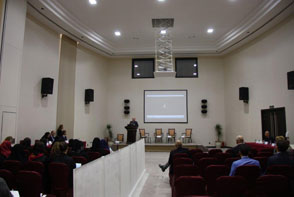 On the occasion of the 70th anniversary of the creation of the United Nations, the EU Delegation to Saudi Arabia celebrated the International Human Rights Day with a Panel Discussion on Violence Against Women and Children
More...

Top News from the European Union
European Commission - Statement Brussels, 5 February 2016 High Representative/Vice-President Federica Mogherini and Commissioners Vĕra Jourova and Neven Mimica call for zero tolerance against Female Genital Mutilation. Ahead of the International Day of Zero Tolerance against Female Genital Mutilation (6 February 2016) High Representative of the Union for Foreign Affairs...
All news