Delegation to Saudi Arabia

News
The new spike of violence and actions undermining the cessation of hostilities, notably the Syrian regime's most recent offensives near Aleppo and east of Damascus, put the peace talks at risk, as the UN Special Envoy de Mistura has said.
Declaration by the High Representative, Federica Mogherini, on behalf of the European Union on the occasion of the World Press Freedom Day 3 May 2016
On this day we celebrate the World Press Freedom Day. On the 25th anniversary of the Windhoek Declaration the EU wishes to recall the principle that "the establishment, maintenance and fostering of an independent, pluralistic and free press is essential to the development and maintenance of democracy in a nation, and for economic development".
All news
Events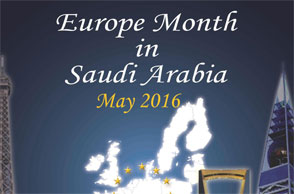 More...

Top News from the European Union