Delegation to Saudi Arabia

News
Today's celebration of Eid Al-Adha has been marked by a tragic crush in Mina, near Mecca, which resulted in the death and injury of several hundred Hajj pilgrims.
The European Union Delegation in Riyadh announces the launch of the Seventh Edition of the Chaillot Prize for the Promotion of Human Rights in the GCC Region. The Prize, awarded in close cooperation with Embassies of European Union Member States, honours local civil society organisations, public or private institutions as well as individuals for their efforts in promoting general awareness of human rights and the rights of vulnerable groups in the GCC region.
All news
Events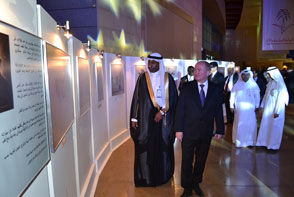 Europe Day in Saudi Arabia 2015
More...

Top News from the European Union