Delegation to Saudi Arabia

News
Statement by First Vice-President Timmermans, High-Representative/Vice-President Mogherini and Commissioners Mimica, Avramopoulos, Thyssen, Stylianides and Jourová on the occasion of International Women's Day
All news
Events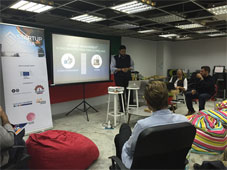 As part of the EU-GCC Trade and Business Cooperation Facility project, Startup MENA has kicked off the "GCC Pitch Tour" in the 6 Gulf countries with an impressive start. With funding from EU Commission and in collaboration with the Federation of GCC Chambers, BUSINESS EUROPE and Confederation of Danish Industry – the team of Startup MENA is meeting with the best tech startups in the region as well as helping aspiring Arab entrepreneurs to start their businesses.
More...

Top News from the European Union
The EU is seriously concerned at the continued deterioration of the security and humanitarian situation in Syria.
All news