Delegation to Ghana

News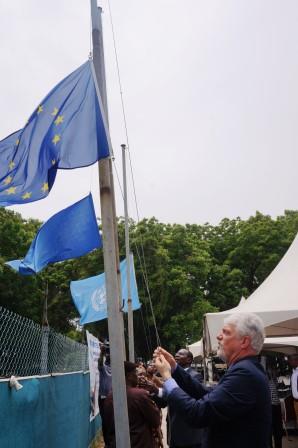 Ambassador William Hanna, Head of the European Union in Ghana, on 3 May 2016 launched Europe Week 2016 activities at the International Press Centre in Accra under the theme "Ghana-EU: Partnership in Action", during a symposium and flag-raising ceremony to commemorate World Press Freedom Day. Europe Week is set aside to celebrate Europe and to commemorate the 1950 Schuman Declaration that gave birth to the idea of the European Union. The Day is observed on 9 May each year.
The European Union Delegation to Ghana has announced the following vacancies in the Administration Section of the Delegation - REF VAC-2016-01 ADMINISTRATION - CORRIGENDUM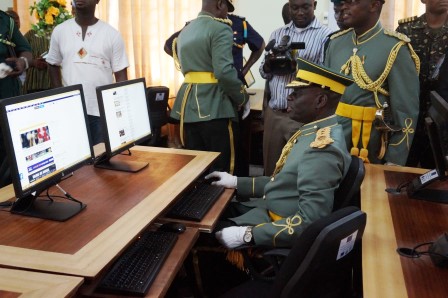 A fully furbished Information Technology laboratory with the capacity for 71 computers (70 for students and 1 for instructor) funded by the European Union was commissioned at the Ghana Immigration Service Academy and Training School (ISATS) at Assin Fosu in the Central Region on Friday 22 April. The facility was funded under the Ghana Integrated Migration Management Approach (GIMMA) project to enhance the capacity of officers to perform their day to day duties more professionally and effectively.
All news
Working together in Ghana
Mercury amalgamation, which is used in the traditional gold separation process, is bad for health and the environment. Ghanaian miners are trained in alternative gold extraction processes adapted to Ghanaian conditions through EU support.
More...

Top News from the European Union