Delegation to Ghana

News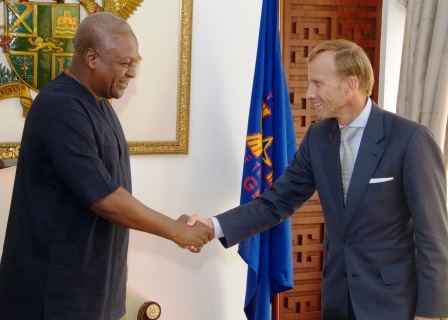 In a ceremony hosted by the President of Ghana on 18 August 2015 in Accra, the Government of Ghana and the Global Fund, strengthened their partnership by signing new grants for US$ 248 million to substantially increase the number of people receiving prevention, treatment and care for HIV, tuberculosis and malaria.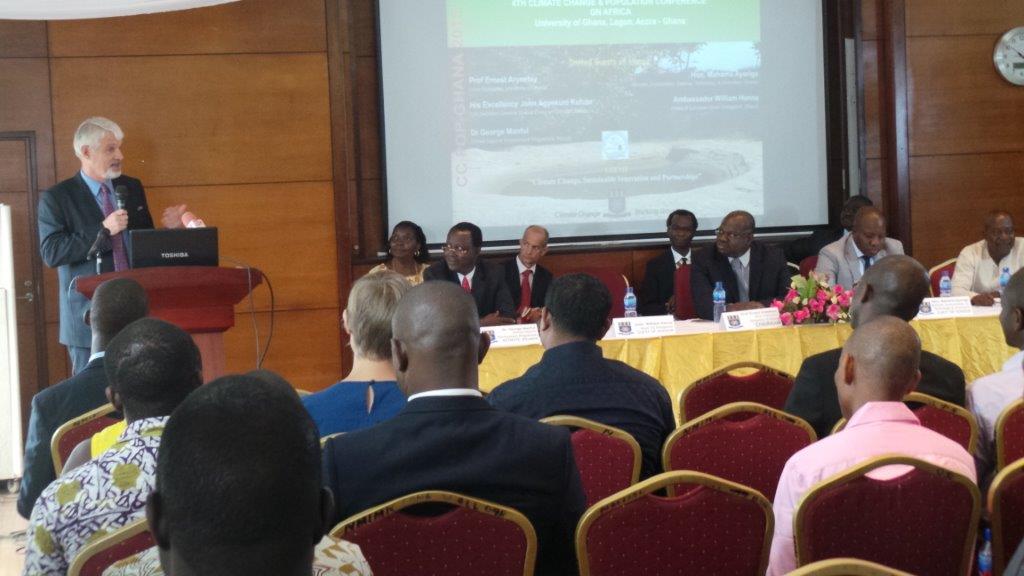 European Union Ambassador to Ghana, William Hanna, has emphasized that the European Union is confident that all African countries will deliver strong and sustainable input to the upcoming 21st Conference of the Parties to the United Nations Framework Convention on Climate Change.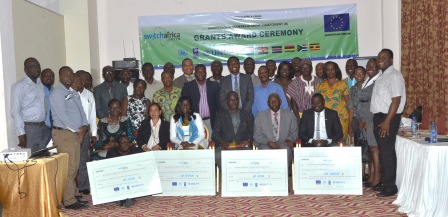 Two public entities and three private businesses have benefitted from a European Commission (EC) funding to promote green growth in Ghana under the SWITCH Africa Green Project. The beneficiaries were presented with their contracts at an award ceremony on 21 July, 2015 in Accra during a stakeholder meeting on the SWITCH Africa Green (SAG) Programme. They were selected following a Call for proposals published on the UNEP website last January 2015. Each entity received 250,000USD to implement various programmes in 24 months.
All news
Working together in Ghana
Poorly nourished people are unable to carry out otherwise effective adaptation strategies, therefore this pilot action focused on increased adaptive capacity through resilient resource management and diversification of income-generating activities.
More...

Top News from the European Union
For candidate countries (Albania, the former Yugoslav Republic of Macedonia, Montenegro, Serbia and Turkey) and potential candidates (Bosnia and Herzegovina and Kosovo), the EU provides both financial and technical support.
All news