Delegation to Ghana

News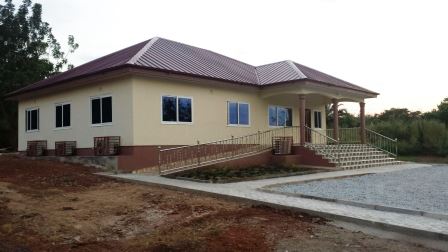 Mr William Hanna, Ambassador of the European Union in Ghana said on 10 February 2016 that the EU will work with stakeholders, especially central and local authorities and civil society to regulate the migration to avoid unnecessary deaths and suffering. He said the EU will also help create alternatives to emigration for the young generation.
A three day meeting on the implementation of the Valletta Action Plan by the Economic Community of West African States (ECOWAS) opened in Accra, on 9 February 2016.
Calls for proposals - Marine biodiversity and forest governance (FLEGT/REDD+)
Reference - EuropeAid/150699/DH/ACT/Multi
Published - 14/01/2016
Updated - 27/01/2016
All news
Working together in Ghana
Cultural heritage sites in Elmina and Old Accra have been conserved and are a basis for local economic development and poverty reduction, as they provide direct employment for the local population and are used to generate income.
More...

Top News from the European Union