Delegation to Ghana

News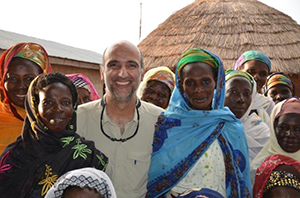 Officials of the Delegation of the European Union (EU) to Ghana from July 30 to August 2, 2014, embarked on a monitoring visit to projects under the "Business Sector Advocacy Challenge Fund" (BUSAC) and the "Support to Social Inclusion and Social Protection of Workers in the Informal Economy and of Vulnerable Groups at Community Level", implemented by Planet Finance in the Northern and Upper East Regions of Ghana.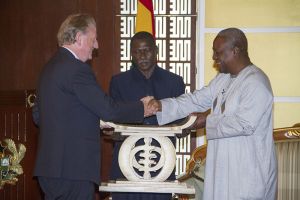 The Head of the European Union Delegation to Ghana, Ambassador Claude Maerten, on July 25 2014, paid a courtesy call on the President of Ghana H. E. John Dramani Mahama at the Flagstaff House to bid him farewell at the end of a four-and-half-year duty tour in Ghana.
All news
Working together in Ghana
This water, sanitation and hygiene project has the overall objective of improving the health status and quality of life of people living in communities endemic with guinea worm disease in the Northern Region, Ghana.
More...

Top News from the European Union