Delegation to Ghana

News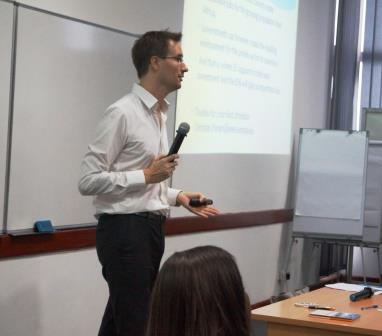 Mr. Christian Peters, Head of Macro-Economic and Trade Section at the European Union in Ghana, delivering a presentation on the Economic Partnership Agreement (EPA) today 25 June 2015 at the Export Promotion workshop organised by the Netherlands Embassy in Accra, in collaboration with the Centre for the Promotion of Imports from Developing Countries (CBI) and the Ghana Netherlands Business and Cultural Council (GNBCC).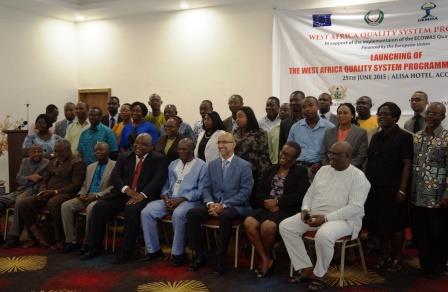 The Phase 3 (2015-2017) of the West Africa Quality System Programme, "Reaching excellence through quality", was launched today at the Alisa Hotel in Accra in the presence of Mr Dawarnoda Baeka, Chief Director, Ministry of Trade and Industry; the Head of the EU Cooperation in Ghana, Ignacio Burrull, and Mrs Elizabeth Adetola, Deputy Executive Director, Ghana Standards Authority. Speakers welcomed the EU renewed support of EUR 12 million for this third phase expected to further facilitate trade and increase consumer protection.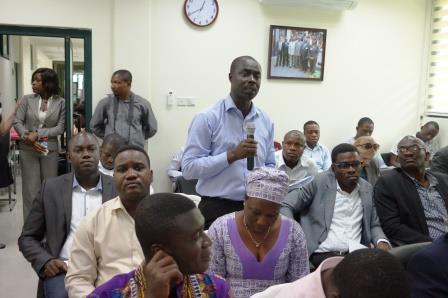 On the occasion of the Climate Diplomacy Day, the European Union in Ghana, represented by the Head of EU Cooperation, Ignacio Burrull, organised this morning an Info Session on the "Road to Paris" in the presence of his Excellency Frédéric Clavier, French Ambassador to Ghana and Jon Benjamin, British Ambassador to Ghana. The session took place at the recently inaugurated West African Science Service Center on Climate Change and Adapted Land Use (WASCAL).
All news
Working together in Ghana
Cultural heritage sites in Elmina and Old Accra have been conserved and are a basis for local economic development and poverty reduction, as they provide direct employment for the local population and are used to generate income.
More...

Top News from the European Union