Delegation to Ghana

News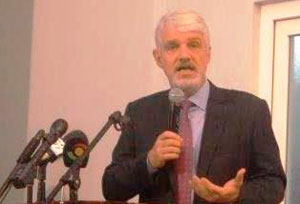 The European Union Ambassador to Ghana, William Hanna, on January 21, 2015 delivered a speech on promoting sustainable economic and social development through exports at the third Ghana Economic Outlook and Business Strategy Conference (EOBS). He was confident that the forthcoming EU-ECOWAS Economic Partnership Agreement would contribute to make Ghana a dynamic regional hub creating decent jobs that will give hope to young people.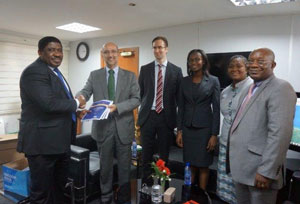 The Head of Cooperation at the European Union Delegation to Ghana, Mr. Ignacio Burrull, on Tuesday, 20 January 2015, presented hard copies of four Technical Assistance documents consisting of the Road Map, Manuals and the Final reports of the support to the Intelligence & Investigations Unit of the Ghana Revenue Authority (GRA), to the Commissioner General of the Authority, Mr. George Blankson in Accra.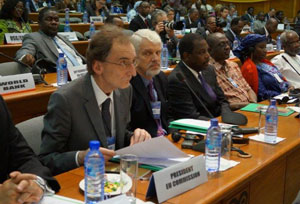 The Heads of State and Government of the Economic Community of West African States (ECOWAS) will meet in Accra on 16 January 2015 for a two-day High-level Coordination Meeting of ECOWAS partners on the fight against Ebola Virus Disease (EVD) in West Africa.
All news
Working together in Ghana
Between 2000 and 2005 a total of about 1950 micro-projects were carried out in Ghana with EU funding. Improving living standards among mainly poor rural communities with particular emphasis on women and children was the main aim.
More...

Top News from the European Union
Les Chefs de missions de l'Union européenne au Burundi et les Représentants du Gouvernement du Burundi ont tenu le 23 janvier 2015 une réunion du dialogue politique en conformité avec l'article 8 de l'Accord de Cotonou.Après celle tenue les 17 octobre et 9 décembre derniers, cette réunion s'inscrit dans le cadre de l'intensification du dialogue politique entre les deux parties. Elle a permis des échanges approfondis sur la préparation des élections de 2015, la situation sécuritaire et plusieurs affaires judiciaires en cours.
All news