Delegation to Ghana

News
A three-member team from the European Union Delegation to Ghana, last week paid a four-day working visit to the Eastern, Ashanti and Brong Ahafo Regions respectively, to follow up on the implementation of forest law enforcement and governance projects by Friends of the Earth – Ghana (FOE-Ghana), co-funded by the European Union.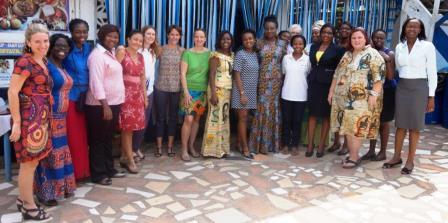 To celebrate International Women's Day, the European Union Delegation to Ghana (EUD) wishes to share success stories on the empowerment of women in Ghana. As part of the project, 'Good Governance through Increasing Women's Participation in Ghana's Political Processes', the EUD provided in 2010 funding to five civil society organisations to carry out specific actions that will ensure the participation of women in politics.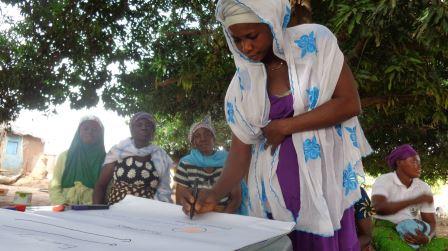 On the occasion of the International Women's Day, the young female farmer Jemila from Ghana shares her experience of cultivating Jatropha, a plant improving sustainable renewable energy. Under the EU-funded Ghaja Project, Jemila started producing soap using Jatropha plant and was able to improve her food security. She is now part of a soap producers association including 30 women.
All news
Working together in Ghana
Between 2000 and 2005 a total of about 1950 micro-projects were carried out in Ghana with EU funding. Improving living standards among mainly poor rural communities with particular emphasis on women and children was the main aim.
More...

Top News from the European Union