All news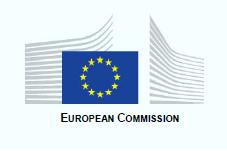 The Commission adopted its second progress report on the implementation by Georgia of the Visa Liberalisation Action Plan (VLAP).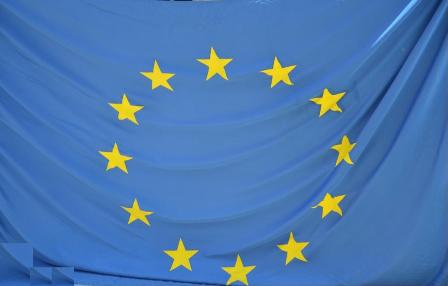 A small social enterprise – a sewing workshop is planned at the Women's Prison #5 (address: Rustavi, v. Mtis Dziri) will be opened on 31 October, at 11:00 under an European Union-funded project "Supporting the Reintegration of Prisoner, Probationer and Ex-prisoner Women into a Law-abiding Life" implemented by the Georgian Association Women in Business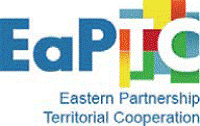 Priorities and common challenges of the territorial cooperation of border regions of Azerbaijan and Georgia are the focus of the Inaugural Joint Decision Making Committee meeting in Tbilisi on the 31st of October 2014. The meeting will take place in Marriott Courtyard Hotel, 4, Freedom Square, Tbilisi, Georgia.
28/10/14 - Workshop on road safety was opened in Tbilisi [248 KB]
28/10/14 - Strengthening the Justice system in Georgia - EU supports the drafting of the Enforcement Code [130 KB]
23/10/14 - European Neighbourhood Instrument 2007-2013 – Overview of Activities and Results – Georgia
17/10/14 - Head of the Delegation of the European Union to Georgia, Ambassador János Herman handed over credentials to the President of Georgia, Giorgi Margvelashvili [88 KB]
09/10/14 - Joint Declaration by the European Union High Representative for Foreign Affairs and Security Policy and the Secretary General of the Council of Europe on the European and World Day against the Death Penalty, 10 October 2014
25/09/14 - EU Culture Week 2014 In Georgia [157 KB]
22/09/14 - 2nd Eastern Partnership Youth Forum
22/09/14 - Ambassador Dimitrov opened the newly rehabilitated kindergarten in Dvani [93 KB]
22/09/14 -

The Roadmap for EU engagement with civil society is now available in Georgian language

[580 KB]
05/09/14 - Support to the Armenia-Turkey normalisation process – Grant Scheme – Call for Proposals [114 KB]
24/08/14 - Statement by the Spokesperson on the "presidential elections" in the breakaway region of Abkhazia in Georgia
19/08/14 - World Humanitarian Day 2014 [110 KB]
31/07/14 - Statement by the Spokespersons of the EU High Representative/Vice President and Štefan Füle, European Commissioner for Enlargement and ENP on criminal charges being filed against former President of Georgia Mikheil Saakashvili [428 KB]
25/07/14 - The European Union disburses € 9 million to the Georgian State Budget [55 KB]
17/07/14 - Commissioner Füle to visit Georgia [83 KB]
09/07/14 -

Report by EU Special Adviser Thomas Hammarberg

04/07/14 - Statement by the Spokesperson on the arrest in Georgia of suspended Mayor of Tbilisi, Gigi Ugulava
02/07/14 - Notification to grant beneficiaries with an ongoing contract: new eligibility rules to be applied in call for tenders as from 1st August 2014 [10 KB]
27/06/14 - Herman Van Rompuy President of the European Council Statement at the signing ceremony of the Association Agreements with Georgia, Republic of Moldova and Ukraine
27/06/14 - Remarks by President Barroso at the signing of the Association Agreements with Georgia, the Republic of Moldova and Ukraine
26/06/14 - EU and Georgia adopt Association Agenda
25/06/14 - Barroso: Signature of Association Agreements with Georgia, Moldova and Ukraine is of huge strategic importance
20/06/14 - The European Union awards Georgian young reporters [219 KB]
20/06/14 - EU-Georgia Human Rights Dialogue
17/06/14 - EU 3 Minutes Festival 2014
17/06/14 - Statement by the Spokesperson on the local government elections in Georgia [423 KB]
16/06/14 - Council clears way for signing Association Agreements with Georgia and the Republic of Moldova
13/06/14 - EU supporting upgrade of Georgia's water infrastructure [191 KB]
12/06/14 - Remarks by President Barroso following his meeting the President of Georgia, Giorgi Margvelashvili
08/06/14 - Statement by the Spokesperson on the elections in the breakaway region of South Ossetia in Georgia
21/05/14 - Strengthening of E-Governance in Georgia [85 KB]
17/05/14 - International Day against Homophobia and Transphobia -17 May 2014 [8 KB]
14/05/14 - Statement by President Herman Van Rompuy following his meeting with Georgian Prime Minister Irakli Gharibashvili
14/05/14 - Speech by President Herman Van Rompuy at the Europe House, Tbilisi, Georgia
14/05/14 - Commissioner Füle: our political commitment to Ukraine, Moldova and Georgia stronger than ever
12/05/14 - The Council adopts the Guidelines on Freedom of Expression
08/05/14 - Europe Day – Public celebration at the Open Air Museum in Tbilisi [3 MB]
05/05/14 - EU Prize for Journalism 2014
25/04/14 - Commissioner for Enlargement and European Neighbourhood Policy Štefan Füle met with the President of Georgia Giorgi Margvelashvili in Prague
17/04/14 - Supply of Equipment for Coordinating Cluster Institutions under Comprehensive Institution Building programme [23 KB]
17/04/14 - Georgia in European Parliament's resolution
15/04/14 - EU Reaffirms Support to Early Signature of AA with Georgia, Moldova
28/03/14 - ENP Country Progress Report 2013
12/03/14 - ENPARD: European Union for the Small farmers` cooperatives [288 KB]
06/03/14 - Civil Society: Partner for Reforms [366 KB]
06/03/14 - Capacity Building in International Relations [124 KB]
04/03/14 - Message of EU support for Georgia
20/02/14 - Commission launches negotiations with Georgia to join the Energy Community [151 KB]
19/02/14 - EU Energy Cooperation Programme in Georgia [696 KB]
13/02/14 - Georgian Government Presents National Strategy and Action Plan on Human Rights [369 KB]
07/02/14 - EU Film Festival 2014 [913 KB]
04/02/14 - Remarks by President of the European Council Herman Van Rompuy following his meeting with Prime Minister of Georgia Irakli Garibashvili
03/02/14 - Remarks by President Barroso following his meeting with Mr Irakli Garibashvili, Prime Minister of Georgia
31/01/14 - EUSR for the South Caucasus and the Crisis in Georgia
24/01/14 - Information session in Tbilisi - Call for Sustainable Urban Demonstration Projects for the Covenant of Mayors signatories [54 KB]
16/01/14 - Call for expression of interest within EU funded project [475 KB]