Delegation to The Gambia

News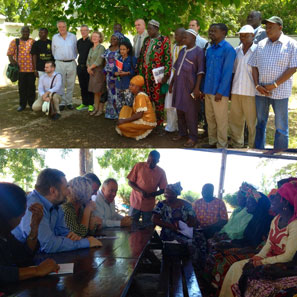 Four members of the European Parliament's Subcommittee on Human Rights (DROI), David Martin (S&D), Richard Howitt (S&D), Judith Sargentini (Greens) and Karol Karski (ECR) have been on a delegation visit to The Gambia from 19-23 September.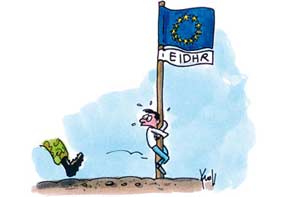 Title of the lots:
Lot 1: support to women Human Rights Defenders and/or Human Rights Defenders working for women and girls' rights where they are the most at risk
Lot 2: support to civil society actions fighting against torture and other cruel, inhuman or degrading treatment or punishment
Lot 3: support to the implementation of the UN Guiding Principles on Business and Human Rights
Lot 4: support to the rights of persons belonging to minorities and persons affected by caste-based discriminations
Lot 5: support to addressing impunity and to transitional justice.
For more information about this programme please refer to : http://www.eidhr.eu/supporting-dandhrs
All news
Working together in The Gambia
More...