Delegation for the Pacific

News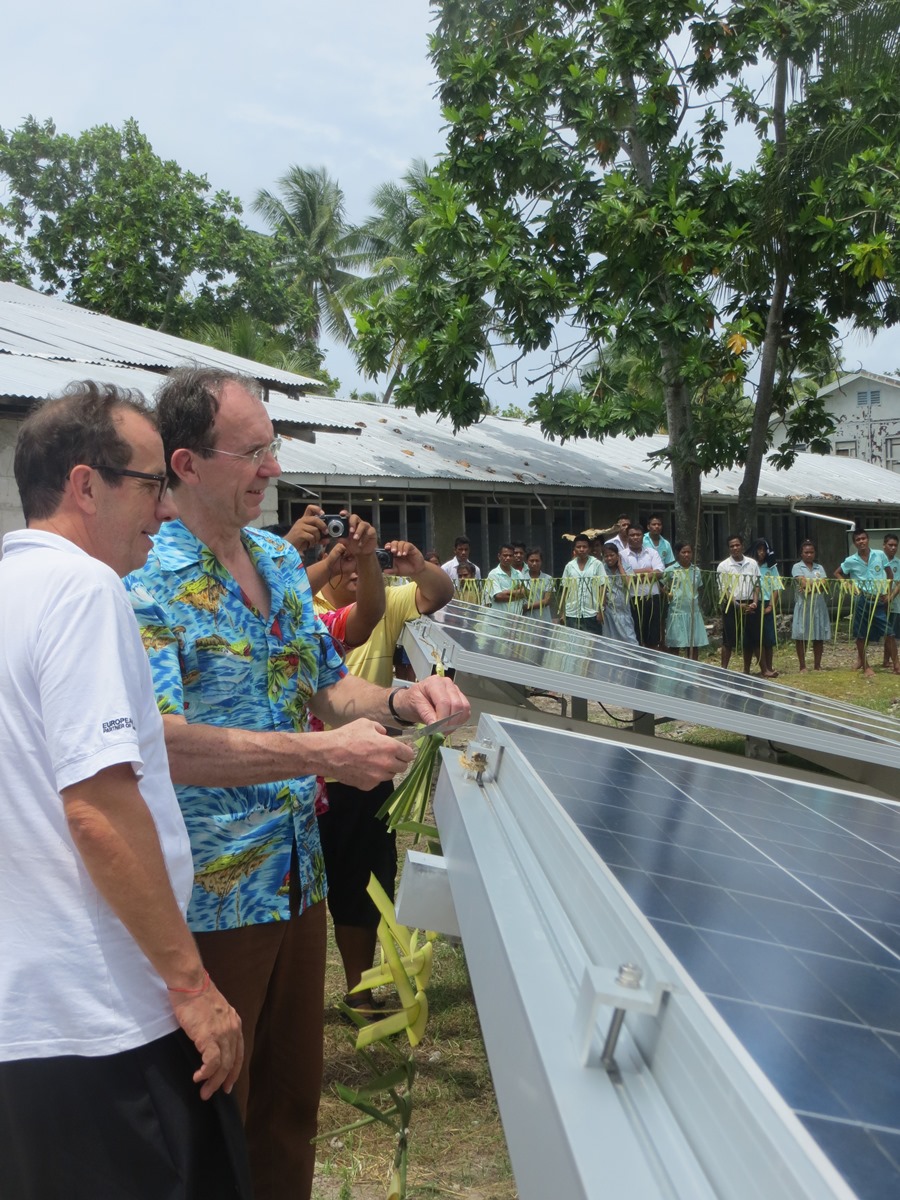 Mr Dirk Meganck, European Commission's Director for Asia, Central Asia, Middle East, Gulf and the Pacific, and Ambassador Andrew Jacobs, Head of the EU Delegation for the Pacific, visited Kiribati on 2-6 March. During their visit they held meetings with with various high level government officials, other development partners, civil society representatives and the private sector. They also visited a number of EU-funded projects focused on improving the infrastructure and living conditions in Kiribati's outer islands as well as in its capital, South Tarawa.
Global Facility for Disaster Reduction and Recovery
(GFDRR) announces the 2nd Call for Proposals under the ACP-EU Natural Disaster Risk Reduction Program (NDRR), from 10-31/03/2014. Preliminary proposals, to be submitted in the form of two-page concept notes, should follow specific guidelines that will be published on the ACP-EU NDRR website at the time of the launch. These guidelines will outline the scope, budget, eligibility requirements as well as the evaluation criteria and process of the Call. For more information about the ACP-EU NDRR program please visit
http://www.drrinacp.org/
or write to
infoacpeu@worldbank.org
. The factsheet for the NDRR can be dowloaded by clicking
here
.
The European Union and Tuvaluhave signed the financing agreement for the Technical Cooperation Facility (TCF) II project. It aims at strengthening the capacity of the Government of Tuvalu to successfully coordinate and manage the ongoing 10th European Development Fund (EDF) programmes and to effectively design and implement future projects and programmes under the 11th EDF, covering the period 2014-2020. EU-Tuvalu's development cooperation under the 10th and 11th EDF is focused on water, sanitation, waste management and access to sustainable energy.
All news
Working together for the Pacific
The shortage of doctors and medical personnel throughout the Pacific ACP region has reached critical levels; therefore it is essential that the provision of vocational training in the health sector be improved.
More...

Top News from the European Union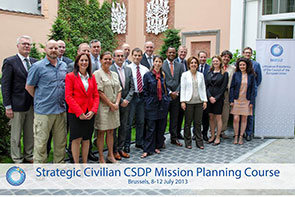 01/07/14 -
ESDC - Strategic civilian CSDP Mission Planning Course
From 8 to 12 July 2013, Austria and Lithuania organised a Strategic Civilian CSDP Mission Planning Course at the Permanent Representation of Lithuania in Brussels
All news