Delegation for the Pacific

News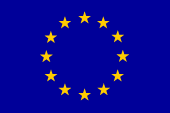 The European Union Delegation for the Pacific welcomes the establishment of diplomatic relations between Tuvalu and Georgia and Tuvalu's recognition of the territorial integrity of Georgia and commends the Government of Tuvalu for adhering to the principles of international law and UN resolutions.
The High Representative of the EU for Foreign Affairs and Security Policy and Vice President of the Commission, Catherine Ashton, welcomes the publication of the Electoral Decree the appointment of a Supervisor of Elections and the announcement of 17 September 2014 as the date of the elections, as important milestones in Fiji's transition to democracy.
All news
Working together for the Pacific
Sites of global biodiversity importance (important bird areas) were identified though field research. The sustainable management of the sites was promoted by local NGO partners in Fiji, New Caledonia, French Polynesia and Palau.
More...

Top News from the European Union