Delegation for the Pacific

News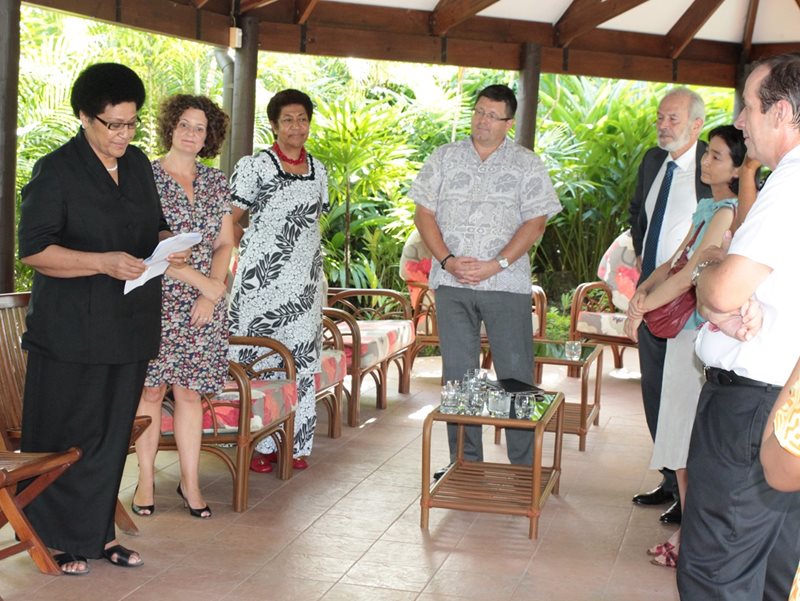 The Fijian Speaker of Parliament Honourable Dr Jiko Luveni this afternoon shared her experience of the Parliamentary mission to the United Kingdom during a debriefing session held at the European Union's official residence.
The European Union Delegation welcomes the abolition of the death penalty in Fiji. This is an important commitment to the respect of human rights and a strong signal to other countries of the Pacific that still have death penalty.
The International Labour Organization (ILO) Office for Pacific Island Countries today (February 18) launched Phase II of the European Union (EU) funded Tackling Child Labour through Education (TACKLE) Project.
All news
Working together for the Pacific
Sites of global biodiversity importance (important bird areas) were identified though field research. The sustainable management of the sites was promoted by local NGO partners in Fiji, New Caledonia, French Polynesia and Palau.
More...

Top News from the European Union
After two decades of committed joint efforts from the Ghanaian government and international partners, the European Union (EU) and the United Nations Children Fund (UNICEF) are delighted that the World Health Organisation has certified Ghana as free of the Guinea-Worm disease.
All news