Delegation for the Pacific

News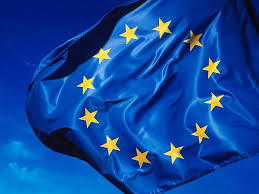 Interested parties are advised that the Frequently Asked Questions (FAQ) document for the Call is now availale online.
A partnership between the European Union and local NGO, Foundation for Rural Integration and Enterprise of Fiji (FRIEND) helped a 57-year-old in Rakiraki to create her own business. The EU-funded project is helping many rural women across Fiji earn money by engaging them in the production of herbs, fruits and vegetables, honey and providing other opportunities for them.
The European Union officially launched the European Year for Development 2015 (#EYD2015) in the Pacific this week with media, regional and international organisations and civil society partners.
All news
Working together for the Pacific
Sites of global biodiversity importance (important bird areas) were identified though field research. The sustainable management of the sites was promoted by local NGO partners in Fiji, New Caledonia, French Polynesia and Palau.
More...

Top News from the European Union
Les Chefs de missions de l'Union européenne au Burundi et les Représentants du Gouvernement du Burundi ont tenu le 23 janvier 2015 une réunion du dialogue politique en conformité avec l'article 8 de l'Accord de Cotonou.Après celle tenue les 17 octobre et 9 décembre derniers, cette réunion s'inscrit dans le cadre de l'intensification du dialogue politique entre les deux parties. Elle a permis des échanges approfondis sur la préparation des élections de 2015, la situation sécuritaire et plusieurs affaires judiciaires en cours.
26/01/15 - Statement by the Delegation of the EU in agreement with the EU Heads of Mission in Tanzania on the banning of the East African Newspaper in Tanzania [329 KB]
24/01/15 -

COMMUNIQUÉ DE PRESSE - De l'équipement pour la Garde-Côtes et la Marine Djiboutienne

[329 KB]
All news