Delegation for the Pacific

News
The European Union has set a new global standard after the European Council approved a cut of at least 40% in Europe's greenhouse gas emissions by 2030 and achieving savings of at least 30% in energy efficiency across the EU, also by 2030.
The Head of Delegation of the European Union for the Pacific, Ambassador Andrew Jacobs today presented certificates to the 28 participants from Fiji, Bougainville - Papua New Guinea, Tonga and Vanuatu who have successfully participated in FemLINKPACIFIC's 2014 Regional Training Institute (RTI).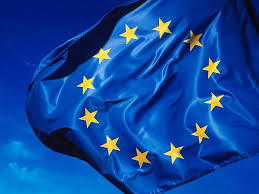 The European Union Delegation issues the following statement in agreement with the EU Heads of Mission in Fiji:
Following the announcement by the Fijian Electoral Commission of the results of the Parliamentary elections held on 17 September 2014, the EU Delegation wishes to congratulate all newly elected Members of Parliament. We are looking forward to the formation of a new Government and to working together with the aim of supporting the country's social, economic and democratic development. The EU Delegation also congratulates all the people of Fiji who participated in the election in such high numbers and in a peaceful manner.
All news
Working together for the Pacific
Sites of global biodiversity importance (important bird areas) were identified though field research. The sustainable management of the sites was promoted by local NGO partners in Fiji, New Caledonia, French Polynesia and Palau.
More...

Top News from the European Union
The European Union will on 1 November take a further step towards the normalisation of relations with Zimbabwe by allowing the appropriate measures under Article 96 of the Cotonou Agreement to expire.
All news