Delegation for the Pacific

News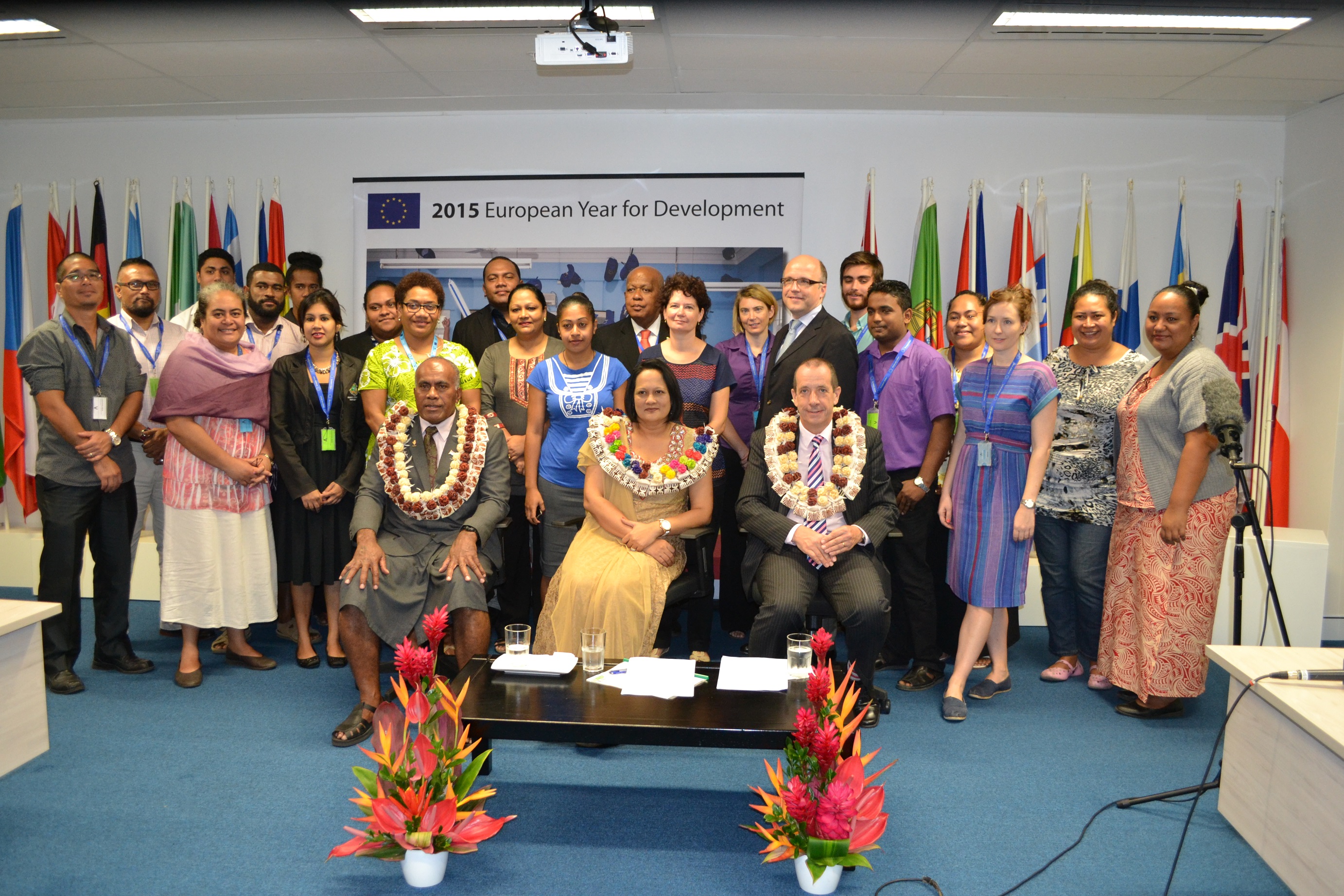 The Delegation of the European Union for the Pacific hosted a half-day workshop on the "Post-2015 Development Agenda for Youth in the Pacific" today. Its objective was to inspire civil society to engage youths in the development fora.
The European Union Delegation for the Pacific issues the following statement on the situation in Nauru.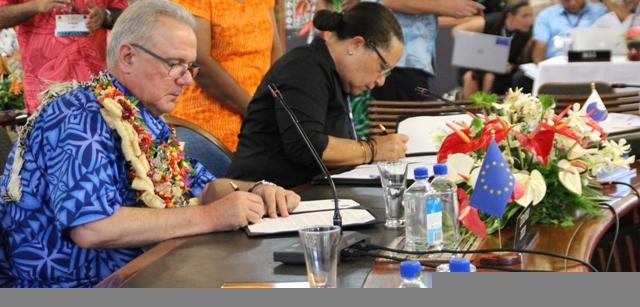 The European Union (EU) and the Pacific Islands Forum Secretariat (PIFS) have signed the Pacific Regional Indicative Programme (RIP) funded under the 11th European Development Fund (EDF) for the period 2014-2020. The Pacific RIP amounts to EUR 166 million.
All news
Working together for the Pacific
The European Union, in close cooperation with regional organisations like the Secretariat of the Pacific Community (SPC), is funding initiatives that address areas of critical development concern for many Pacific Island nations.
More...

Top News from the European Union