Delegation for the Pacific

News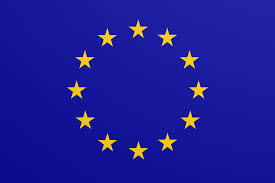 Despite recent claims to the contrary, the European Union remains firmly committed to Economic Partnership in the Pacific.
In September 2004, the European Union started negotiations for an Economic Partnership Agreement (EPA) with the Pacific region. More than ten years later, negotiations are still far from conclusion.
A collection of peacebuilding resources based on experiences from the Pacific was launched today in Suva, contributing to the growing body of documentation of peacebuilding practices in the Pacific region.
Speech on the Ocassion of Europe Day by Andrew Jacobs, European Union Ambassador for the Pacific, on 8 May 2015, Suva, Fiji.
All news
Working together for the Pacific
The European Union, in close cooperation with regional organisations like the Secretariat of the Pacific Community (SPC), is funding initiatives that address areas of critical development concern for many Pacific Island nations.
More...

Top News from the European Union
European Commission - Fact Sheet Brussels, 22 May 2015 The EU, together with its Member States, has since last year delivered unprecedented levels of support to help Ukraine in its efforts for launching this renewed reform process.
21/05/15 - Eastern Partnership a policy that delivers [609 KB]

Eastern Partnership a policy that delivers

20/05/15 -

Détention de Roberto Berardi - Guinée Equatoriale

Je vous remercie pour votre courrier du 11 avril 2015 adressé à la Haute Représentante de l'Union pour les affaires étrangères et la politique de sécurité / Vice-présidente de la Commission européenne qui m'a chargé de vous répondre.

19/05/15 - EU proposes to scale up its partnership with ASEAN

European Commission - Press release Brussels, 19 May 2015 Today, the High Representative of the European Union for Foreign Affairs and Security Policy and the European Commission adopted the Joint Communication: "The EU and ASEAN: a partnership with a strategic purpose".
All news