Delegation to Ethiopia

News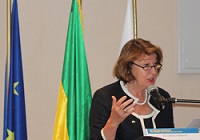 A National Stakeholders Symposium on Implementing the National Plan of Action for Persons with Disabilities (2012-2021) was held in Addis from 13-14 November 2013. The symposium was held at Capital Hotel with the financial support of the European Union.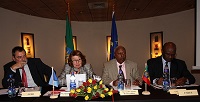 (28 October 2013) The European Union, in cooperation with the government of Ethiopia and humanitarian and development community organized a round table colloquium on supporting the education of refugee children affected by conflict and searching solution for long term refugees in Addis Ababa on 28 October 2013.
All news
Working together in Ethiopia
Eastern Harrarghe consists mostly of vulnerable rural populations dealing with degraded land, unreliable rainfall, and a lack of basic services and infrastructure. A series of relief, rehabilitation and development programmes have been implemented.
More...

Top News from the European Union