Delegation to Ethiopia

News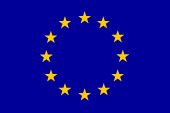 The EU notes that the previous reports of EOMs have not been accepted by Ethiopia, which calls into question the value of a further EOM this year.
In any case, no invitation has been received by the EU to send an EOM to Ethiopia, which is an essential precondition for such a mission.
All news
Working together in Ethiopia
Funded under the first ACP-EU Energy Facility, the project improved access and quality of essential services such as health care, education and potable water supply in rural communities through increased access to renewable energy.
More...

Top News from the European Union