Delegation to Eritrea

News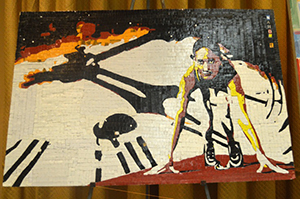 The opening of the 11th European Film Week, which was held from 5-8 May, marked the beginning of the Europe Day celebrations in Asmara. The Film week was organized together by the Embassies of France, Germany, the Alliance Française and the EU Delegation. A selection of European films was screened at Cinema Roma as a contribution to the cultural life of Eritrea.
All news
Working together in the State of Eritrea
The project aims at strengthening food and livelihood security of drought and war affected agro-pastoralists by improving access to productive agricultural inputs and facilities, increasing access to water and improving conditions of livestock.
More...

Top News from the European Union