Delegation to Eritrea

News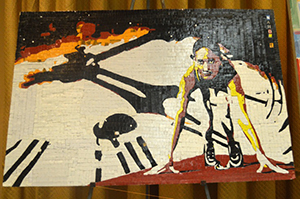 The opening of the 11th European Film Week, which was held from 5-8 May, marked the beginning of the Europe Day celebrations in Asmara. The Film week was organized together by the Embassies of France, Germany, the Alliance Française and the EU Delegation. A selection of European films was screened at Cinema Roma as a contribution to the cultural life of Eritrea.
All news
Working together in the State of Eritrea
The project aims to enhance food security and improve the livelihoods of targeted households in Senafe sub-zone, Debub region, through soil and water conservation measures.
More...

Top News from the European Union
We warmly welcome the continued commitment of the Intergovernmental Authority on Development (IGAD) to find a solution to the South Sudan crisis, as demonstrated by the IGAD Summit earlier this week. We are encouraged by the signing of an agreement on security arrangements, which must be implemented immediately. We also urge the parties to follow up promptly on the protocol for a transitional government of national unity.
All news