Delegation to Eritrea

News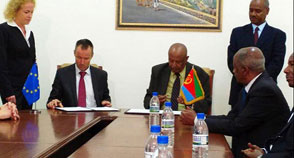 The Eritrean Minister for National Development, Dr. Giorgis Teklemichael, and the EU Head of Delegation, Christian Manahl, signed on 28th January 2016 in Asmara the National Indicative Program (NIP) under the 11th European Development Fund.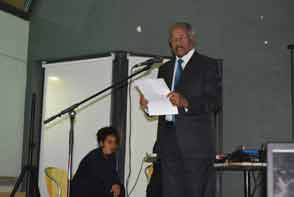 Delegation of the European Union in Eritrea Celebrates the International Human Rights Day
Delegation of the European Union in Eritrea host a conference on Climate Change.
All news
Working together in the State of Eritrea
Over two thirds of Eritreans work in agriculture, but with the scarce yearly rainfall having become ever more unpredictable, reliance on rain-fed agriculture is increasingly precarious. Deforestation has reached a critical rate, leading to limited water retention capacity of soils and thus a significant decrease in the availability of water for irrigation.
More...

Top News from the European Union