Welcome by the Head of Delegation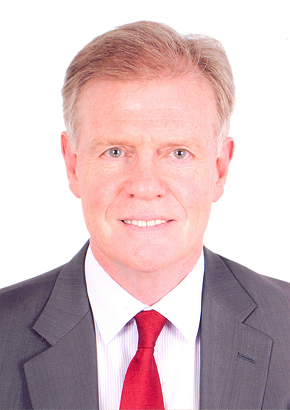 Ambassador James MORAN
Head of Delegation of the European Union to Egypt
It's a privilege to be in this great country at this exciting time.
Egypt is going through a historic transition. The 2012 parliamentary elections have produced the first democratically elected legislature in modern times with Presidential elections and the forging of a new constitution to come later this year.
The EU is Egypt's neighbour and enduring partner. EU-Egypt relations are enriched by common history, common interests and perhaps more then ever today, common values. The European Union is fully committed to supporting the transition process. That said, this is something that has been conceived and driven by the Egyptian people and we fully respect that. We are not here with preconceived ideas. Egypt must find, and is finding, its own way – as you might expect from what is the oldest country in the world.
The EU-Egypt Association Agreement sets out our joint political commitments and facilitates cooperation across the board. We are Egypt's largest trading partner, the number one foreign investor and some 40% of incoming tourists come from the EU. The European Institutions and the 27 EU member states are committed to deepening our partnership, based on our commonalities and mutual accountability. That is why we work with government, the private sector and civil society in so many areas here in Egypt. From democracy and human rights to social services and infrastructure, to science and technology, trade and investment, agriculture, tourism, and cultural cooperation, our cooperation covers almost the entire spectrum of activity here in the country.
Our current assistance programme involves commitments of close to 1 Billion Euros, and helps to leverage even greater amounts in terms of investment. And there is a good prospect that we can do more, both in scope and funding, using the special EU programmes to support countries in transition in the region.
In the wider world, we all know that Egypt is the beating heart of this region and is a major contributor to global governance. And a healthy Egyptian heart is a crucial positive driver for the whole of the Middle East—and I daresay beyond. We are cooperating closely with Egypt on a number of issues here in the region and of course within the Arab League which has taken on a major role in supporting transitions around the Arab World.
One of the Delegation's main objectives is to provide information about this expanding relationship. The Delegation's website is an indispensible tool for those seeking to find out more about EU-Egypt relations or about the EU in general.
I hope our website will provide you with the information you need. Don't hesitate to contact us with your questions or comments.