Delegation to Canada

News

Highlights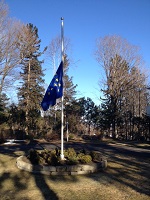 The European Union flag flies at half-mast in Ottawa on Wednesday, honouring the late James Flaherty, MP, former Minister of Finance of Canada, on the day of his state funeral. The EU and Member States joined Canada today in this gesture of respect.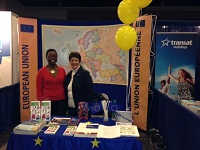 The European Union Delegation to Canada was among the exhibitors who joined the 20th annual Travel & Vacation Show at the Ottawa Convention Centre 5-6 April. The event drew thousands of travel professionals and consumers and offered an opportunity for EU representatives to speak about the borderless, passport-free Schengen zone as a great accomplishment of European integration.
More...

Top News from the European Union
18/04/14 -
Déclaration de Catherine Ashton et du Commissaire européen au développement Andris Piebalgs sur le retour de Madagascar à l'ordre constitutionnel.

[116 KB]

All news