Delegation to Canada

News

Highlights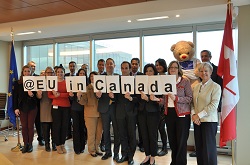 Today we are launching @EUinCanada and hope you will follow us for updates on our activities and events, opportunities for travel and study in Europe – and lots more!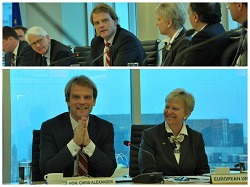 Canada's recent immigration reforms, people-to-people contacts, and the issue of visa reciprocity for Bulgarian and Romanian EU citizens were discussed during a special meeting the Heads of Mission of EU Member States held today with the Honourable Chris Alexander, Canadian Minister of Citizenship and Immigration at the EU Delegation in Ottawa.
More...

Top News from the European Union
European Commission - Statement Brussels, 25 April 2015 In the aftermath of the earthquake that hit Nepal and India, High Representative and Vice-President Federica Mogherini, the EU Commissioner for Development Neven Mimica and the Commissioner for Humanitarian Aid and Crisis Response Christos Stylianides made the following statement: We are deeply...
All news