Delegation to Canada

News

Highlights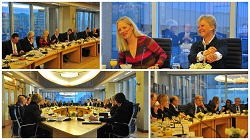 EU Heads of Mission and the Honourable Katherine McKenna, Canada's Environment Minister, discussed a wide range of issues during an informal breakfast meeting on 11 April at the EU Delegation in Ottawa.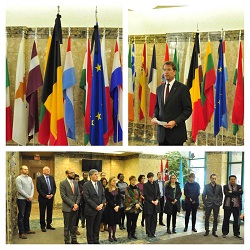 Staff at the European Union Delegation to Canada, the Embassies of Lithuania and Slovenia and the Cyprus High Commission in Ottawa observed a minute of silence at noon today in a show of solidarity with the victims of yesterday's attacks, our colleagues and friends in Brussels and at the Embassy of Belgium in Canada. We are also touched by and grateful for the many expressions of support and generosity from our Canadian friends.
More...

Top News from the European Union
European Commission - Speech - [Check Against Delivery] Brussels, 3 May 2016 Mister Prime Minister, President, I am as happy as President Tusk to welcome Prime Minister Abe to Brussels today. We have, the two of us, an excellent relationship, and have met three times over the last year.
All news