Delegation to Canada

Highlights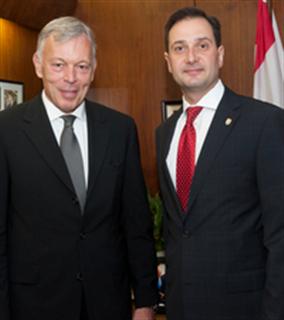 European Union Ambassador Matthias Brinkmann met with Prince Edward Island Premier Robert Ghiz on 14 May during an official visit to the Atlantic province.
The European Union Delegation and the Canada-Europe Parliamentary Association held a joint reception at the Government Conference Centre on 9 May to mark the 63rd anniversary of the Schuman Declaration.
More...

Top News from the European Union
European Press release Brussels, 23 May 2013 Commission The European Commission decided today to ask the Member States for their agreement on a mandate to open negotiations on an investment agreement with China. This is the first ever proposal for a stand-alone investment agreement since foreign direct investment became the...
All news