Délégation au Cameroun

Actualité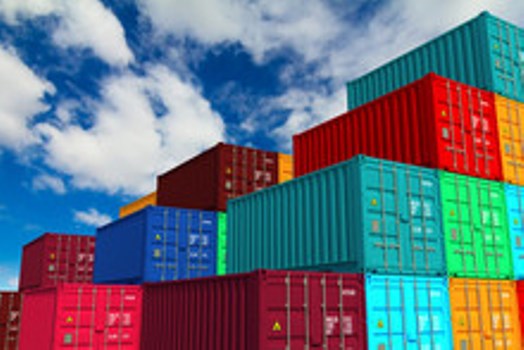 Le 13 décembre, dans le cadre du Salon PROMOTE, l'Union européenne organise en collaboration avec le MINEPAT un séminaire destiné aux communautés d'affaires du Cameroun et de l'Union européenne pour les informer sur les perspectives et les modalités de mise en œuvre de l'Accord de Partenariat Economique, suite à sa ratification en juillet dernier par le Cameroun. Le séminaire réunira de nombreux participants intéressés par l'APE, ses opportunités pour stimuler les investissements, développer les activités économiques, accroître les échanges entre les deux parties et ainsi contribuer à la croissance économique et à la création d'emplois au Cameroun.
Du 6 au 14 décembre 2014, l'Union européenne prendra part au 5eme Salon international de l'Entreprise, de la PME et du Partenariat (PROMOTE). Elle y présentera ses interventions en faveur du secteur privé au Cameroun et en Afrique. "Notre participation à cet évènement témoigne de l'importance que l'Union européenne accorde à la promotion de ce secteur (…). Le salon PROMOTE nous semble indiqué pour poursuivre les efforts déjà engagés par l'UE, notamment dans le cadre du Business Forum Afrique-UE", a indiqué l'Ambassadeur, Chef de Délégation de l'Union européenne au Cameroun.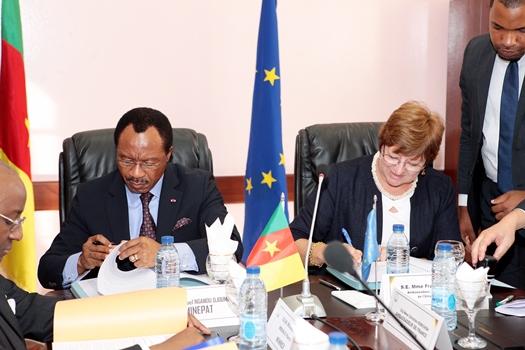 Le Programme Indicatif National du 11eme Fonds Européen de Développement (FED), signé par le Cameroun et l'Union européenne, le 28 octobre 2014, est la résultante d'un processus de consultation complet, associant toutes les parties prenantes au développement. Il est orienté vers deux grands secteurs de concentration : la gouvernance et le développement rural. L'allocation indicative de 282 millions d'euros (185 milliards de FCFA) participe de la volonté de l'UE de soutenir les politiques nationales du Cameroun telles que décrites dans le Document de Stratégie pour la Croissance et l'Emploi (DSCE). Précisément, il est question de soutenir les efforts du gouvernement dans le domaine de la bonne gouvernance, des droits de l'Homme, de la Démocratie, du développement rural, ainsi que l'appui au secteur privé, dans la perspective d'une croissance inclusive et durable.
Toute l'actualité
Travailler ensemble au Cameroun
In Duala, Cameroon, a water sanitation project aims to change the reality of three million people, since only 25% of them have access to clean water while most of the inhabitants have often to drink water taken from polluted public wells.
En savoir plus...

Principales actualités de l'Union européenne