Delegation to Botswana

News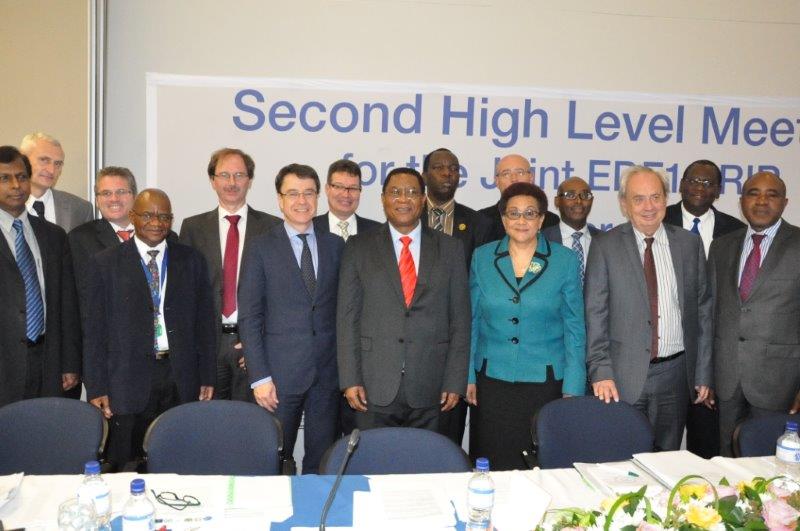 SADC Executive Secretary Dr Stergomena Lawrence Tax (blue jacket) and EEAS Director for Southern and Eastern Africa Mr Koen Vervaeke (navy suit) co-chaired the Second Meeting of the High Level Committee for the 11th European Development Fund (EDF) joint Regional Indicative Programme (RIP) the on 10 and 11 December 2014 at SADC Headquaters in Gaborone, Botswana
All news
Working together in Botswana
Adequate financing and effective management of the education and training sector, and expansion of equitable access to quality primary and secondary education and training through budget support are the focus of this initiative.
More...

Top News from the European Union
Les Chefs de missions de l'Union européenne au Burundi et les Représentants du Gouvernement du Burundi ont tenu le 23 janvier 2015 une réunion du dialogue politique en conformité avec l'article 8 de l'Accord de Cotonou.Après celle tenue les 17 octobre et 9 décembre derniers, cette réunion s'inscrit dans le cadre de l'intensification du dialogue politique entre les deux parties. Elle a permis des échanges approfondis sur la préparation des élections de 2015, la situation sécuritaire et plusieurs affaires judiciaires en cours.
All news