Прадстаўніцтва ў Беларусі

Навіны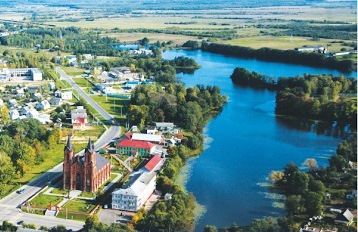 По инициативе Представительства Европейского союза в Беларуси 27 июня в Миорах и 3 июля в Рогачеве состоится кулинарный фестиваль «Еўрапейскія прысмакі».
Усе навіны
Сумесная праца ў Беларусі
The project promotes environmental protection and sustainable development at central and local levels through capacity-building and helping the active involvement of communities in local decision-making. It also promotes public awareness initiatives.
Болей...

ГАЛОЎНЫЯ НАВІНЫ З ЕЎРАПЕЙСКАГА САЮЗА
01/07/15 - 15/07/15 - Spokesperson/Communication Adviser

The EEAS, Western Balkans Division, requests EU Member States and European Institutions to second experts or support the advertisement for contract regime to the following available positions with the EUSR Support Team in Kosovo, according to the described requirements and profiles:

01/07/15 - EUCAP Nestor Head of Mission meets Somalia's President [315 KB]
30/06/15 - Factsheet: The EU-China Comprehensive Strategic Partnership [358 KB]
30/06/15 - Statement by the EU Delegation to the Kingdom of Lesotho on the killing of Lt. Gen. Maaparankoe Mahao [133 KB]
Усе навіны