Delegation to Barbados and the Eastern Caribbean

News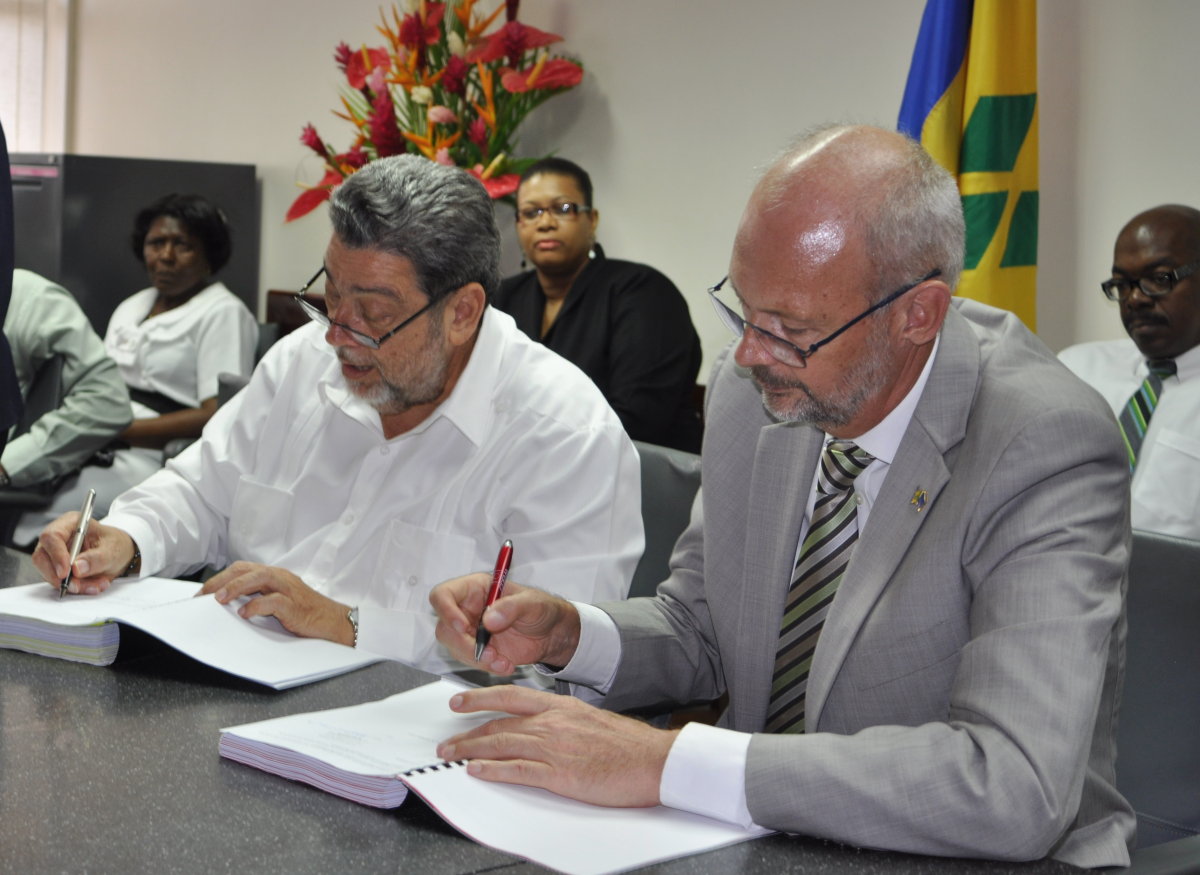 St. Vincent and the Grenadines' Prime Minister Honourable Ralph Gonsalves (left) and Head of the European Union Delegation to Barbados and the Eastern Caribbean Ambassador Mikael Barfod (right) sign the EC$18.5 million works contract for the upgrade of the Health Sector in St. Vincent and the Grenadines.
All news
Working together in Barbados and the Eastern Caribbean
The overall objective is to maximise the contribution of sustainable forest management to the rural poor in the insular Caribbean by building capacity for institutional arrangements, which optimise the socio-economic contribution of forest resources.
More...

Top News from the European Union
We have been following with concern recent developments in Yemen and therefore welcome the signing of the Peace and National Partnership Agreement under the good offices of UN Envoy Jamal Benomar. This offers a way out of the present crisis and should contribute to the restoration of political stability and peace in the country.
All news