Delegation to Barbados and the Eastern Caribbean

News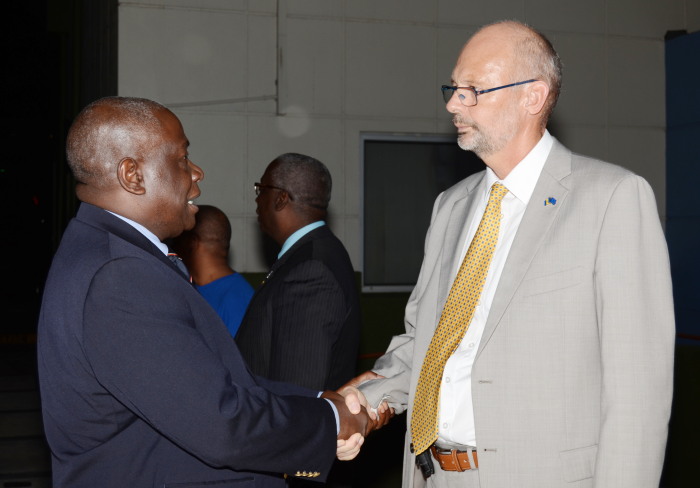 The 2014 European Film Festival got under way on Wednesday 5 November at the Errol Barrow Centre for Creative Imagination, Cave Hill Campus of the Univeristy of the West Indies. Head of the European Union Delegation to Barbados and the Eastern Caribbean, Ambassador Mikael Barfod and Minister of Education, Honourable Ronald Jones, briefly addressed the audience before the opening of the Festival and the screening of the United Kingdom film, About Time.
The Film Festival continues nightly and will end on 9 November.
All news
Working together in Barbados and the Eastern Caribbean
The overall objective is to maximise the contribution of sustainable forest management to the rural poor in the insular Caribbean by building capacity for institutional arrangements, which optimise the socio-economic contribution of forest resources.
More...

Top News from the European Union
High Representative/Vice-President Federica Mogherini today – for the first time in her new role and as the first High Representative – attended the Foreign Affairs Council in trade formation in line with her commitment to be fully engaged in the coordination of all EU policies that have an impact on external action.
All news