Delegation of the European Union to the Eastern Caribbean Countries, OECS and CARICOM/CARIFORUM

News
Civil Society Organisations (CSO) Programme: Enhancing CSOs' contribution to governance and development processes in Barbados and the Eastern Caribbean
Publication reference: EuropeAid/152400/DD/ACT/Multi
The EU-Caribbean Sustainable Energy Conference is scheduled for 10 and 11 October in Barbados at the Lloyd Erskine Sandiford Conference Centre. The conference is designed to foster partnerships between the EU, the Caribbean, development partners and the private sector.
All news
Working together in Barbados and the Eastern Caribbean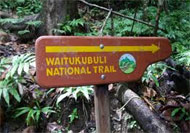 To realise the Waitukubuli National Trail and its facilities and support the establishment of an ad hoc legal framework regulating the construction, management and marketing of the trail
More...

Top News from the European Union
European Commission - Statement Statement Statement Brussels, 21 August 2016 Last night an explosion hit women, men, children celebrating a wedding party in the city of Gaziantep. More than fifty lives have been lost and many are injured.
All news