Delegation to Barbados and the Eastern Caribbean

News
The European Instrument for Democracy and Human Rights has opened a Call for Proposals from interested parties, to address the issue of Domestic Violence in Barbados and the Eastern Caribbean.
In the first instance only a concept note must be submitted for evaluation. The deadline for submission of this concept note is 26 February 2015. For more information on the Domestic Violence Call for Proposal please see the attached guidelines.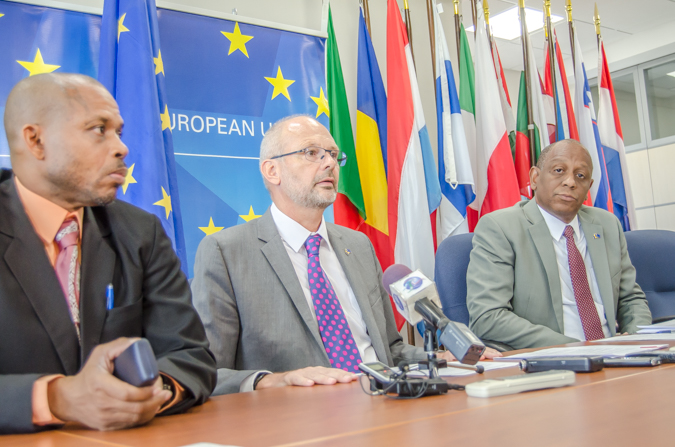 In Photo - Ambassador Mikael Barfod (Centre) makes the announcement during a press conference, at right is Dr. Stephen Boyce, Education Programme Manager at the Delegation and at left is Press and Information officer Wayne Lewis
All news
Working together in Barbados and the Eastern Caribbean
The overall objective is to maximise the contribution of sustainable forest management to the rural poor in the insular Caribbean by building capacity for institutional arrangements, which optimise the socio-economic contribution of forest resources.
More...

Top News from the European Union