Delegation of the European Union to the Eastern Caribbean Countries, OECS and CARICOM/CARIFORUM

News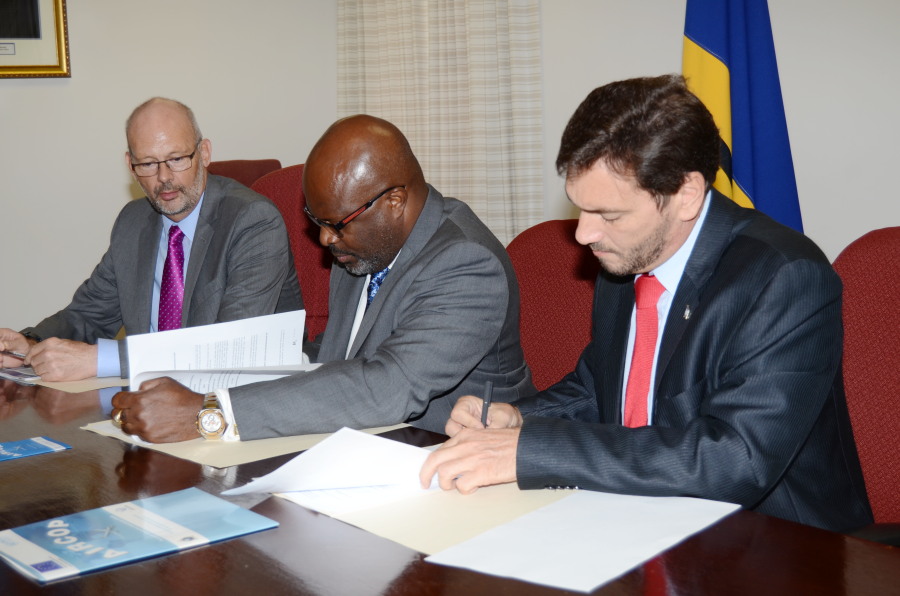 Barbados became the third Caribbean country to sign the EU-sponsored AIRCOP (Airport Communication Project) under the Cocaine Route Programme.
The project is being implemented by the United Nations Office on Drugs and Crime (UNODC) in partnership with the World Customs Organisation and INTERPOL.
The project aims at building drug interdiction capacities at select international airports through the establishment of joint airport interdiction task forces.
In photo from right during the signing ceremony are Sergio Naranjo UNODC AIRCOP Project Co-ordinator for Latin America and the Caribbean; Hon. Adriel Brathwaite, Barbados' Attorney General and Ambassador Mikael Barfod, Head of the EU Delegation to Eastern Caribbean Countries, the OECS Secretariat, CARICOM and CARIFORUM.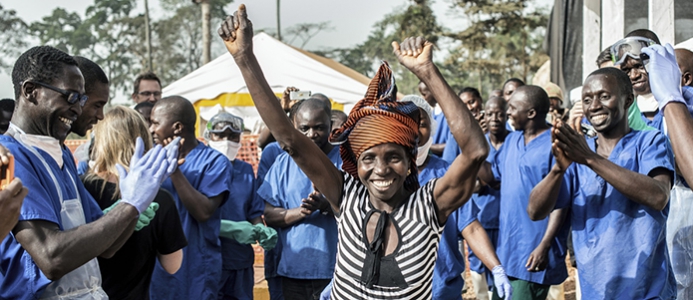 "The European Union has been at the forefront of the international response to the Ebola epidemic. We have sent medical supplies, laboratories and epidemiologists. We provided funding for the great work done by non-governmental organisations and the United Nations to treat the victims of Ebola and deal with its consequences," EU Ebola Co-ordinator and Commissioner for Humanitarian Aid and Crisis Management Christos Stylianides.
Statement from the EU calling on the authorities to ensure due process according to the St. Lucia criminal law system following the disclosure of the IMPACS report in March.
All news
Working together in Barbados and the Eastern Caribbean
The overall objective is to maximise the contribution of sustainable forest management to the rural poor in the insular Caribbean by building capacity for institutional arrangements, which optimise the socio-economic contribution of forest resources.
More...

Top News from the European Union
European Commission - Statement Statement Statement Brussels, 5 February 2016 Yesterday the international community came together in London to express its solidarity with the people of Syria and pledged more than $10 billion in support of the people of Syria suffering from nearly five years of war.
All news