Delegation of the European Union to the Eastern Caribbean Countries, OECS and CARICOM/CARIFORUM

News
Civil Society Organisations (CSO) Programme: Enhancing CSOs' contribution to governance and development processes in Barbados and the Eastern Caribbean
Publication reference: EuropeAid/152400/DD/ACT/Multi
The EU-Caribbean Sustainable Energy Conference is scheduled for 10 and 11 October in Barbados at the Lloyd Erskine Sandiford Conference Centre. The conference is designed to foster partnerships between the EU, the Caribbean, development partners and the private sector.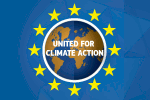 The Commission today presented a package of measures to accelerate the shift to low-carbon emissions in all sectors of the economy in Europe. It will help Member States prepare for the future and keep Europe competitive and is part of the EU's strategy for a resilient Energy Union with a forward looking climate policy
All news
Working together in Barbados and the Eastern Caribbean
The overall objective is to maximise the contribution of sustainable forest management to the rural poor in the insular Caribbean by building capacity for institutional arrangements, which optimise the socio-economic contribution of forest resources.
More...

Top News from the European Union