Delegation of the European Union to Barbados, the Eastern Caribbean States, the OECS, and CARICOM/CARIFORUM

News
The European Union officially has a new Head of Delegation to Barbados. Ambassador Daniela Tramacere officially presented her credentials to Barbados' Governor General, Sir Elliott Belgrave on 20 September.
Newly appointed EU Ambassador to Barbados, the Eastern Caribbean States, the OECS, and CARICOM/CARIFORUM, Ambassador Daniela Tramacere, is accredited to St. Kitts and Nevis.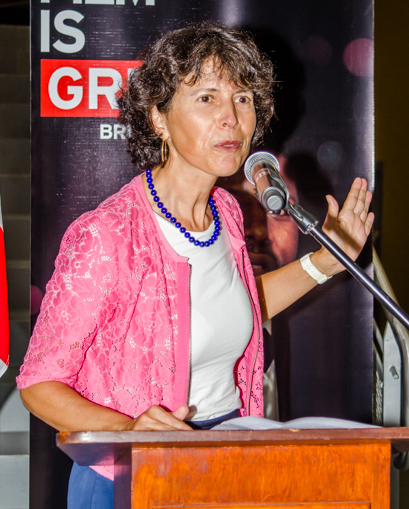 The 8th Annual European Film Festival opened on 14 September in Barbados at the Errol Barrow Centre for Creative Imagination at the University of the West Indies. It kicked off five continuous days of screening of films from nine European Union Member States.
All news
Working together in Barbados and the Eastern Caribbean
The overall objective is to maximise the contribution of sustainable forest management to the rural poor in the insular Caribbean by building capacity for institutional arrangements, which optimise the socio-economic contribution of forest resources.
More...

Top News from the European Union
European Commission - Fact Sheet Brussels, 25 September 2016 EU-Swiss relations Switzerland is a very close neighbour of the EU – geographically, politically, economically and culturally. It is the EU's third largest economic partner (trade in goods and services taken together), after the US and China, ahead of Russia and...
All news