Welcome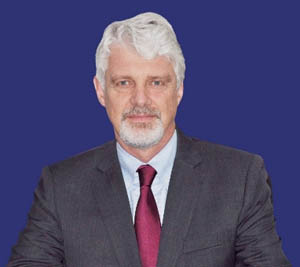 William Hanna, Ambassador, HoD of the EU to Bangladesh
Welcome to the website of the European Union's Delegation to Bangladesh.
In 1982 the European Commission Delegation to Dhaka opened with the objective of fostering closer ties between the European Community and Bangladesh in the fields of development and economic co-operation.
Today, the European Union is Bangladesh's biggest export market: in 2011 the country's exports to the EU reached a record level of more than 8 billion Euros, 28 percent more than in 2010 despite the downtown in Europe. This represented more than half of Bangladesh's total exports.
At the same time, annual aid from the EU to Bangladesh is some 500 million Euros, including 150 million Euros (some 1500 crore Taka) from the European Commission and the rest from several EU Member States' bilateral programmes.
I hope that this website and our book "Bangladesh and Europe 2012

[19 MB] " will help people to learn more about a relationship that encourages stability and respect for human rights, creates jobs and new opportunities, supports skills development and the livelihoods of the poorest people, and fosters sustainable development.
William Hanna
Ambassador
Head of Delegation of the European Union to Bangladesh