Delegation to Azerbaijan

News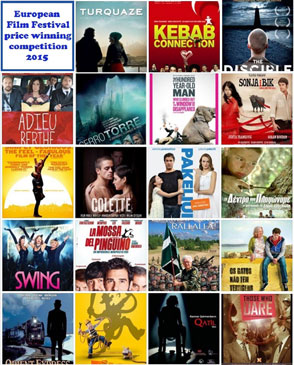 The 6th European Film Festival, which took place in cooperation with the EU Embassies accredited in Azerbaijan and Park Cinema from 29 October until 6 November, was the most successful one in its history with about 3500 active visitors. This year's film festival showcased the diversity of cultures in the EU: films from 18 different European Union countries in a great variety of languages - a record number in our 6 year tradition. Due to the high interest to our festival the tickets were handed out in very short time and almost all cinema halls were full.
The European Commission and the EU's High Representative for Foreign Affairs and Security Policy have unveiled today the main lines of the review of the European Neighbourhood Policy (ENP), spelling out the Union's renewed approach to its eastern and southern neighbours. The review follows broad consultations with Member States, partner countries, international organisations, social partners, civil society and academia.
All news
Working together in Azerbaijan
Support State Veterinary service to prepare a national system for identification of animals and registration of holdings.
More...

Top News from the European Union