All news
The European Union has marked White Ribbon Day in Australia by strongly condemning violence against women and girls. The EU's response included a joint statement from Federica Mogherini, the High Representative of the Union for Foreign Affairs and Security Policy and Vice-President of the Commission, Věra Jourová, Commissioner for Justice, Consumers and Gender Equality, Neven Mimica, Commissioner for International Cooperation and Development and Christos Stylianides, Commissioner for Humanitarian Aid and Crisis Management. "This violence constitutes a blatant violation of human rights and gender discrimination that blights every country in Europe and worldwide," the statement said. The Delegation of the EU in Australia and a number of Member States in Australia showed their support for this initiative by flying a white ribbon.
An event of interest to both researchers wanting to take advantage of fellowship opportunities and to policy makers looking to develop research mobility instruments in Australia on 3 December the EU Delegation to Australia will explore research mobility in practice. The ANU Centre for European Studies and the EU DEL will offer information on the opportunities provided by the Marie Skłodowska-Curie Fellows to researchers and institutions in Australia, and moreover the experience of European Marie Skłodowska-Curie Fellows in Australia and the ANU as a recipient of these Fellows as well as networking with some of the European Fellows currently in Australia.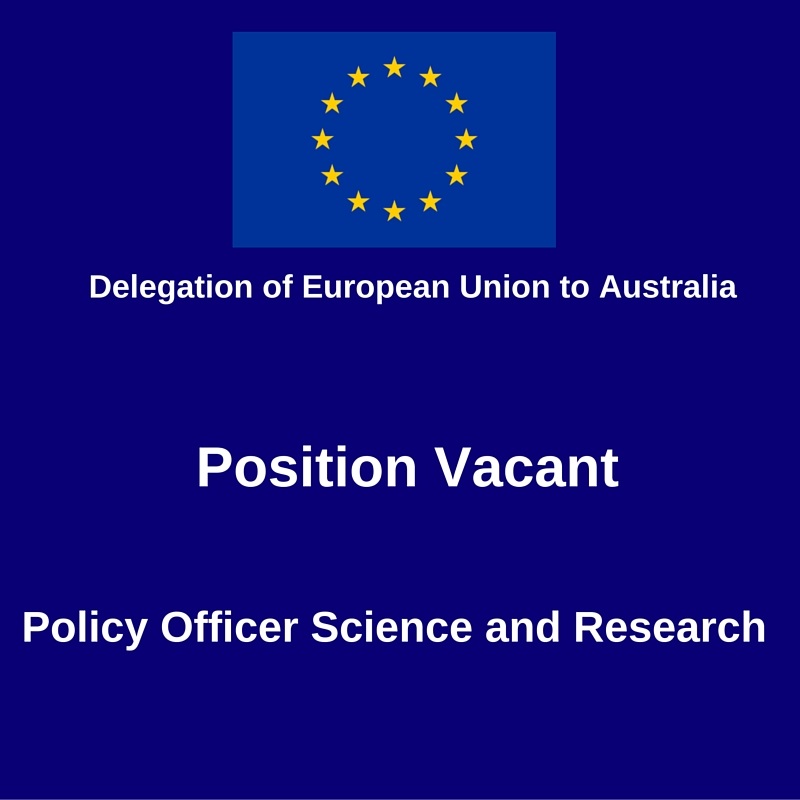 An opportunity is available for a Policy Officer Science and Research at the Delegation of the European Union to Australia and New Zealand in Canberra.
Details: We are looking for an energetic and highly motivated Policy Officer to devise and execute the science and research strategies and activities of the EU Delegation in Australia and to contribute to the development of the EU policies in Research and Innovation vis-à-vis Australia as well as to raise awareness and a better understanding of the EU and its relations with Australia.