Delegation to Australia

News
date of issue: 24 April 2014

Applications now invited for the EUVP. The objective of the European Union Visitors Program (EUVP) is to enable young leaders, potential leaders and multipliers from non-EU Member States to obtain first-hand impressions of the Union's policies, Institutions and achievements and to increase the mutual understanding between professionals from non-EU countries and their EU counterparts. Australia and New Zealand have participated in the programme since 1983 sending over 136 visitors to Europe during that time. A EUVP visit consists of an individual five-to-eight day program of meetings with officials at the EU institutions in Brussels, Strasbourg and/or Luxembourg. All programs are coordinated and arranged by the EUVP Secretariat and not by individual participants. Travel and per diem costs are covered by the EUVP. Applications close 30 April 2014.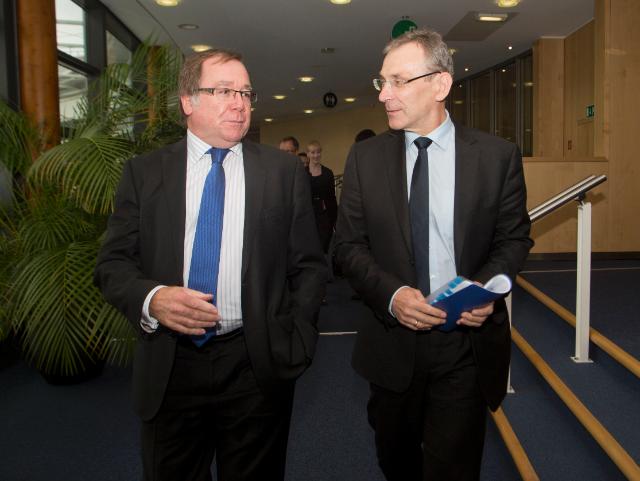 European Commissioner Piebalgs and New Zealand Foreign Minister McCully depart on 23-27 April on a joint mission to the Pacific to see EU-NZ renewable energy and energy efficiency projects. They will visit Samoa, Tuvalu, Kiribati (including Christmas Island) and the Cook Islands to highlight and inaugurate renewable energy and energy efficiency projects.
All news
In Focus
Applications are now invited for the European Union-QANTAS Journalist Award. The Award is open to an Australian journalist of not less than three years experience in the print or electronic media, who can satisfy the selection panel that he or she would benefit from a working visit to EU institutions and two to three Member States. While the subject of the project proposal is open to the journalist's particular interests, it must be based on European integration themes. Applications close 9 May 2014.
Albert Hall, Commonwealth Avenue, Yarralumla, 9 May 7.00pm. Canberra International Music Festival celebrates its 20th year in 2014. This year's theme, The Fire and the Rose, will explore the centenary of the commencement of World War 1 and the 75th anniversary of the outbreak of World War II through the works of composers who wrote while serving as soldiers on all sides. The Delegation of the European Union presents the opening concert on Europe Day, 9 May.
More...

Top News from the European Union
Commission [Check Against Delivery] Štefan Füle European High Level Meeting on the 5th anniversary of the Eastern Partnership Prague, 24 April 2014 "President Zeman, Excellencies, distinguished guests, ladies and gentlemen.
All news