Delegation to Australia

News
Journalists are invited to apply for the 2015 European Union-QANTAS Journalist Award.
The award is open to an Australian journalist with more than three years working experience in print or electronic media. They will need to satisfy the selection panel that he or she would benefit from a working visit to the European Union institutions and two to three Member States. While the subject of the project proposal is open to the journalist's particular interests, it must be based on European themes relevant to an Australian audience.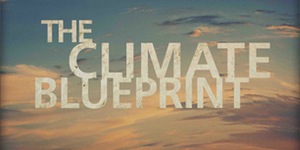 The European Union and its Member States will put on a simultaneous "climate" event in seven major cities throughout Australia.
These events are part of the "European Climate Diplomacy Day" taking place worldwide on the 17th of June 2015 to promote informed debate about climate change in the lead up to this year's decisive meeting at Paris in December.
The French capital will host the United Nations 2015 Conference of Parties which is aiming to limit global temperature rises to below 2 degrees Celsius.
All news
In Focus
EU Ambassadors and PM Abbott discuss deepening EU/Australia relations

On 12 April the Ambassador of the European Union to Australia H.E. Sem Fabrizi welcomed the Australian Prime Minister The Hon. Tony Abbott MP to a dinner at the EU Residence together with the Ambassadors of the EU Member States represented in Canberra. Read More
An exhibition currently running at the National Arboretum in Canberra, "Ice Texts" is a collaboration between the European Union in Australia and CLIMARTE an organisation that harnesses the arts to broaden the conversation on climate change running originally in Melbourne, "Ice Texts running in Canberra until 8 June.
More...

Top News from the European Union
01/07/15 - 15/07/15 - Spokesperson/Communication Adviser

The EEAS, Western Balkans Division, requests EU Member States and European Institutions to second experts or support the advertisement for contract regime to the following available positions with the EUSR Support Team in Kosovo, according to the described requirements and profiles:

01/07/15 - EUCAP Nestor Head of Mission meets Somalia's President [315 KB]
30/06/15 - Factsheet: The EU-China Comprehensive Strategic Partnership [358 KB]
30/06/15 - Statement by the EU Delegation to the Kingdom of Lesotho on the killing of Lt. Gen. Maaparankoe Mahao [133 KB]
All news