Delegation to Australia

News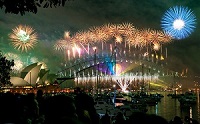 It has been a busy start for what looks to be a busy year! Happy New Year to all. Beginning in January with 'Windows on Europe' at the Flickerfest International short Film Festival we looked at the audiovisual sector and increasing EU short film participation to such an iconic Festival on Bondi beach. Furthermore, we are looking to deliver an intense series of activities throughout this year, starting with the EU village at the National Multicultural Festival in February, Europe Day in May and the EU Qantas Journalism Award at the National Press Club, to name but a few. At policy level, in 2016 we will seek the signing of the European Union - Australia Framework Partnership following on from six years of negotiations; the launch of the innovative and brand new EU Australian Leadership Forum, and the advancement of the trade talks for a possible European Union - Australian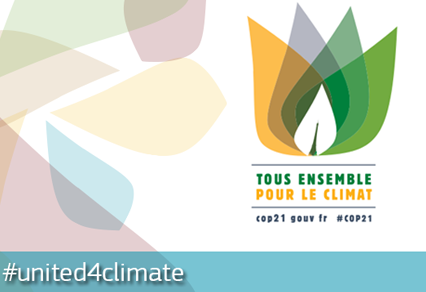 The European Union has played a key role in brokering the historic agreement in Paris on 12 December, 2015 where 195 countries adopted a new universal, legally binding global climate deal.

The Human Rights Awards being held in Sydney today will include two firsts, the inclusion of the "Racism It Stops With Me" Award and it's sponsor - the European Union Delegation to Australia.
The EU Ambassador to Australia H.E. Sem Fabrizi said, "The Human Rights we celebrate today - dignity, freedom, democracy, equality, the rule of law - are the principles on which the EU is founded," he said.
"We are delighted to sponsor the Racism It Stops With Me Award," Ambassador Fabrizi said.
All news
In Focus
European Commission - StatementStatement of the President of the European Commission Jean-Claude Juncker, the President of the European Council Donald Tusk and the Prime Minister of Australia Malcolm TurnbullBrussels, 15 November 2015We strongly condemn the atrocious terrorist attacks in Paris and stand united in solidarity with France.We are determined to defend our common freedoms and values and we are jointly committed to drive the counter-terrorism agenda, including in the G20.We agreed today to deepen the EU-Australia relationship which is rooted in our common interests, values and heritage.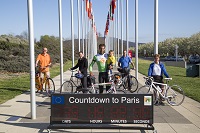 2015 is a big year for climate change action. In a coordinated way the European Union (EU) has made it a focus both in action and in diplomacy in the lead up to the Paris climate talks at the end of November. The EU has shown it's leadership with 23% of emissions already cut in the EU. According to a report published by the European Environment Agency on 20 October, 2015 greenhouse gas emissions in Europe decreased by 23 percent between 1990 and 2014 and reached the lowest levels on record.
More...

Top News from the European Union