Delegation to Angola

News
Jovens de todo o mundo, com idades compreendidas entre os 21 e os 26 anos, são convidados a juntar-se ao debate sobre o futuro da cooperação internacional na próxima edição das Jornadas europeias do Desenvolvimento (JED15), o principal fórum da Europa sobre cooperação mundial e desenvolvimento, que terá lugar, em Bruxelas, a 3 e 4 de Junho. A edição deste ano será o evento emblemático do Ano europeu para o Desenvolvimento (AED2015) – o primeiro Ano europeu consagrado à cooperação internacional.
A Delegação da UE anuncia os seguintes dois pré-anúncios: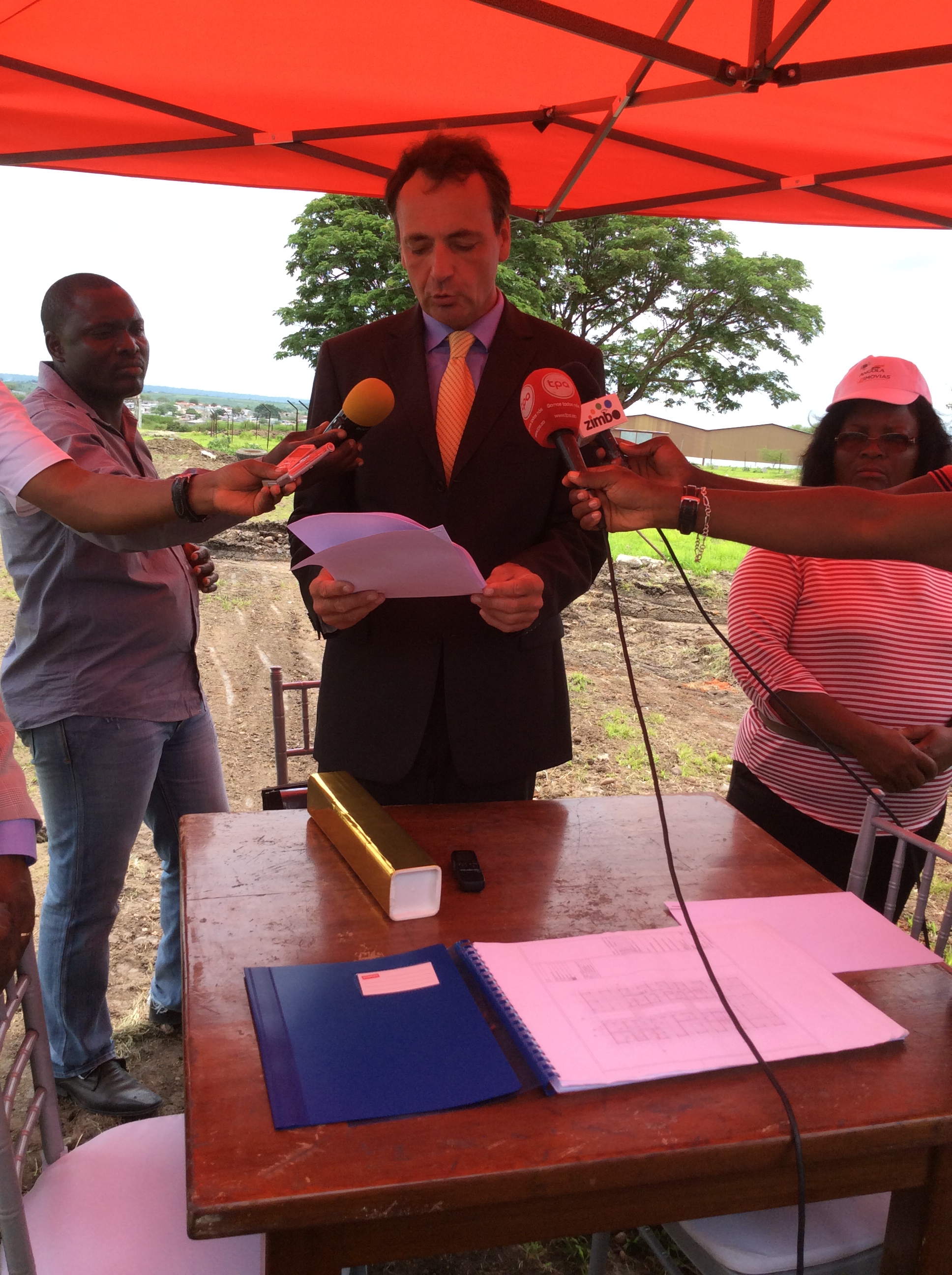 No sábado, 13 de Dezembro de 2014, a Delegação da União Europeia representado pelo seu Embaixador, Gordon Kricke, junto com o Ministério de Energia e Águas, representado pelo Director Nacional das Águas Lucrécio Costa, celebraram o lançamento da primeira pedra da construção do Centro de formação profissional do sector das águas em Onga Zanga município de Icolo e Bengo, província de Luanda.
All news
Working together in Angola
The Land Law of 2004 allows rural communities to entitle for land rights but this aspect of the law is not yet operational. This project supported the implementation of the land law in order to give a secure land access to rural communities.
More...

Top News from the European Union
After two decades of committed joint efforts from the Ghanaian government and international partners, the European Union (EU) and the United Nations Children Fund (UNICEF) are delighted that the World Health Organisation has certified Ghana as free of the Guinea-Worm disease.
All news