Delegation to the African Union

News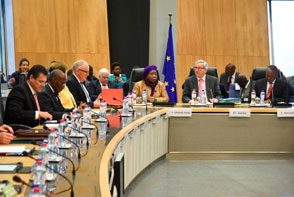 On 22 April 2015, the College of the European Commission welcomes to Brussels the College of the African Union Commission for their 7th annual meeting. The meeting is a key event in the partnership between the European Union and Africa and the first College-to-College meeting of the new European Commission. It gave a fresh impetus in the already vigorous relationship between the two strategic partners who share common values, priorities and challenges – not only bilaterally, but also on the global level.
All news
Working together with African Union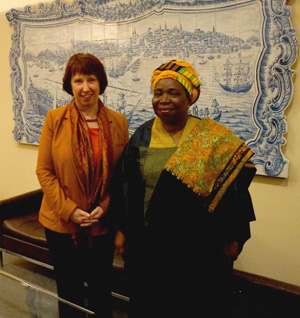 European Union welcomed the election of first female leader of the African Union elected during the 19th Ordinary Session of the AU Summit. During the Summit the European Union was represented by Mr. Nick Westcott, Managing Director for Africa in the European External Action Service (EEAS) and Ms. Francesca Mosca European Commission Director for Cooperation for Sub Saharan Africa & ACP
More...

Top News from the European Union
Call for tender: Provision of benchmarked housing data and information on real estate in third countries — ref. EEAS-426-DIVA4-SER-DIR
All news