Delegation to the African Union

News
Today, as we celebrate the International Day in Support of Victims of Torture, our thoughts go to all those around the world who have been and continue to be exposed to this horrible practice. The EU will never give up its staunch commitment to the prevention and eradication of torture and other cruel, inhuman or degrading treatment or punishment, which are unequivocally prohibited under international law.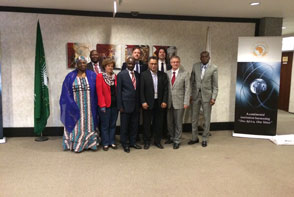 The European Parliament and the Pan-African Parliament Inter-Parliamentary meeting was held on May 29 in Midrand, South Africa. The meeting was held in the margins of the Sixth Ordinary Session of the Pan –African Parliament.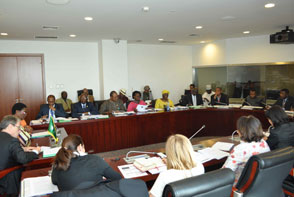 The Steering Committee of the African Union Support Programme II held its first meeting on 22 May 2015. EU is contributing €28.8 Million to the Programme launched in 2014.
All news
Working together with African Union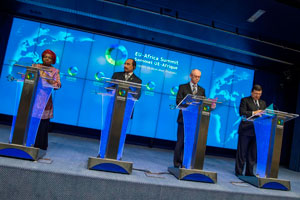 The 4th EU-Africa Summit in April 2014 agreed that the implementation of the Africa-EU Joint Strategy during 2014-2017 should focus on the following five priority areas: Peace and Security, Democracy, Good Governance and Human Rights, Human Development, Sustainable and Inclusive Developmental Growth and Continental Integration, Global and Emerging Issues.
More...

Top News from the European Union
01/07/15 - 15/07/15 - Spokesperson/Communication Adviser

The EEAS, Western Balkans Division, requests EU Member States and European Institutions to second experts or support the advertisement for contract regime to the following available positions with the EUSR Support Team in Kosovo, according to the described requirements and profiles:

01/07/15 - EUCAP Nestor Head of Mission meets Somalia's President [315 KB]
30/06/15 - Factsheet: The EU-China Comprehensive Strategic Partnership [358 KB]
30/06/15 - Statement by the EU Delegation to the Kingdom of Lesotho on the killing of Lt. Gen. Maaparankoe Mahao [133 KB]
All news