Delegation to the African Union

News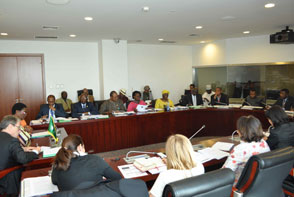 The Steering Committee of the African Union Support Programme II held its first meeting on 22 May 2015. EU is contributing €28.8 Million to the Programme launched in 2014.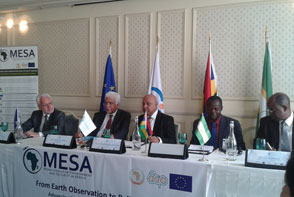 The 4th MESA Programme Steering Committee (PSC) meeting took place from 27 to 29 April 2015 in Port Louis, Mauritius, hosted by the Indian Ocean Commission, with high level participation from the state of Mauritius , European and African stakeholder organisations. The participants took stock of the progress made two years after the start of the programme and discussed key activities to be carried out.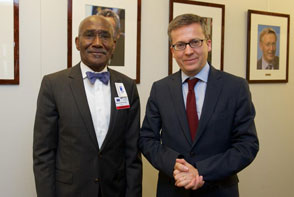 All news
Working together with African Union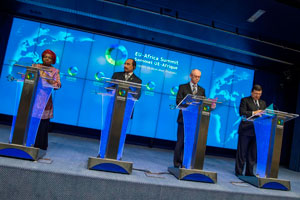 The 4th EU-Africa Summit in April 2014 agreed that the implementation of the Africa-EU Joint Strategy during 2014-2017 should focus on the following five priority areas: Peace and Security, Democracy, Good Governance and Human Rights, Human Development, Sustainable and Inclusive Developmental Growth and Continental Integration, Global and Emerging Issues.
More...

Top News from the European Union