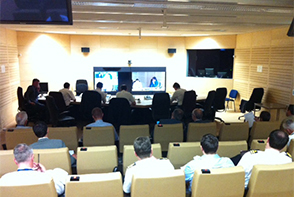 A second workshop on the implementation of the Comprehensive Approach in the Horn of Africa took place on the 10 and 11 of June in Brussels.
Hosted by DG DEVCO and EEAS HoA, members from the DG DEVCO, DG ECHO, DG MOVE, the three CSDP missions/operation in the HoA (EUTM SOMALIA, EUCAP NESTOR, EUNAVFOR ATALANTA), Participants from the EEAS like CMPD, MD Africa, CPCC, EU OPCEN, EU Delegations from SOMALIA, DJIBOUTI and MAURITIUS and finally the Contact Group on Priracy off the Coast of Somalia (CGCPS) took part from Brussels and from the region via Videoconference to discuss over Maritime Security and Rule of Law and Security in the region.
The objective was to, by active involvement of the actual Program/Project managers, EU Delegation members, and CSDP mission members, to identify the possible synergies, -complementarities, and –gaps between the ongoing and future Horn of Africa activities. This workshop is part of a series of events organised by EU facilitating interactions and generating future actions to improve our Comprehensive Approach in the region.
The videoconference was held at the Berlaymont building and was facilitated through a collaboration of EU OPCEN and DEVCO 07 Unit.