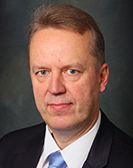 Director General Antti Juhani HARTIKAINEN
EU Border Assistance Mission (EUBAM) in Libya
On 22 May 2013, the Council of the European Union gave the green light for EUBAM Libya, a civilian Mission under the Common Security and Defence Policy (CSDP), to support the Libyan authorities in improving and developing the security of the country's borders.
This civilian Mission responds to an invitation by Libya and is part of the EU's comprehensive approach, which supports the Libyan post-conflict reconstruction. EUBAM Libya's initial mandate is for two years; its headquarters is in Tripoli although its work benefits all the country's borders.
Mrl Antti Juhani HARTIKAINEN

[99 KB] hab been appointed as Head of the European Union Integrated Border Management Assistance Mission in Libya (EUBAM Libya) for the period from 22 May 2013 until 21 May 2014.
The annual budget of the Mission is around €30 million. When operating at full capacity, the Mission will have just over 110 international staff.